Meeting the rise in demand for automotive country clubs
14.05.2019
The concept of the 'automotive country club' is not a new one, with Ascari and Autobahn opening their doors in 2002 and 2004, respectively. But, in recent years, the motor circuit business has witnessed a rise in demand for these facilities, and a shift towards developers building country club driving venues over the more traditional race circuit model.
What is a motorsport country club?
On first glance, a motorsport country club might appear to be 'just a race track with a clubhouse', but subtle nuances in the track design and consumer offering can set these facilities apart from a regular race track. A country club track is not designed for wheel to wheel racing, overtaking or public events – it is built to offer paying members a hassle free escape from normality; the chance to enjoy driving a range of cars, old and new, on an undulating course, designed in a landscaped setting, followed by the opportunity to socialise and relax amongst like-minded car enthusiasts in a 'home from home' environment.
STONEMAN MOTORSPORTS CLUB
Why build a country club?
As a society, we live busier lives resulting in a "cash rich, time poor' scenario for many people, making our leisure time of higher value to us. In parallel, modern technology offers easy access to major event content via digital media. The combined effect means that live spectator based events have suffered at the cost of the "experience market' across a broad spectrum of activities – with motorsport as no exception.
The motorsport country club concept offers a solution, whereby members can plan track time around a busy work schedule, in an environment that is welcoming to socialise with like-minded colleagues, friends and family.
How do I plan new automotive country clubs?
Driven recommend developers consider the following first steps to help create a long-term sustainable country club model;
Benchmark other international country clubs (motorsport, golf, yachting)
Identify your land criteria early
Define your key offerings for members – track time, car storage or social access?
Develop early design concepts and a business plan to assess capital costs, market demands, revenue and overall viability
Review, refine and adapt your concept through the remaining development process
ORO STATION MOTORSPORTS CLUB
Will the growth trend continue?
At Driven we have seen a shift towards enquiries for developing motorsport country clubs compared to traditional event-based race track facilities. With car technology moving towards autonomy at a rapid rate, and increased traffic congestion, there appears to be a growing demand for car enthusiasts to enjoy driving classic and modern sports cars in a safe, private environment alongside colleagues, friends and family.
As such, motorsport country clubs are becoming increasingly popular as a replacement for golf resorts, and are an ideal setting for auto-manufacturers to entertain corporate guests or launch new products.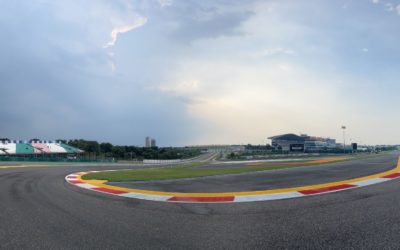 Driven International are proud to have helped Buddh International Circuit achieve FIM Grade A Homologation ahead of India's inaugural MotoGP race this weekend.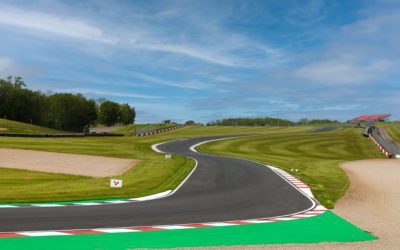 Donington Park has been resurfaced by Aggregate Industries, working alongside Driven International, in a collaborative project that has seen the 2.5 mile circuit undergo a full resurfacing for the first time in over 20 years.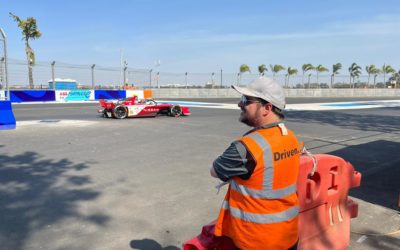 The FIA Formula E Championship completed its first day of on-track action in India today with Practice 1 at the new Hyderabad Street Circuit.
CONTACT US
WE WILL BE IN TOUCH
Get in touch to discuss how Driven International can help your project.
ADDRESS
Driven International Ltd
Landmark House,
Station Road
Hook, Hampshire
RG27 9HA, UK
PHONE
UK: +44 (0) 1256 767766
USA: +1 (0) 706 870 3743
Driven International Ltd
Landmark House,
Station Road
Hook, Hampshire
RG27 9HA, UK
UK: +44 (0) 1256 767766
USA: +1 (0) 706 870 3743