Oro Station
TORONTO, CANADA
CLIENT  |  Oro Station
SECTOR  |  Motorsport / Automotive
EXPERTISE  |  Concept master plan  |  Track virtual reality simulation  |  Business plan support  |  Augmented reality model
Driven are working alongside a local development firm to deliver a 200 acre multi-use Automotive Innovation Park in Ontario.
ORO STATION
TORONTO, CANADA
Driven were tasked by the principals of Oro Station to develop a concept for a 200 acre multi-use automotive destination. The brief was to conceive a plan that supports the province's continued growth in the automotive sector, which represents 15% of the North America market, whilst also meeting the demands of the wide reaching car enthusiast and collector market across Ontario.
The resulting design includes a multi-configuration 4.2km track, skid pad, kick plates, manufacturer courtyard, business park and a car storage facility.
"Driven's passion for their work is evident through their quality, speed and creativity, showing that they are committed to the success of our project."
GEOFFREY CAMPBELL / Oro Station Automotive Innovation Park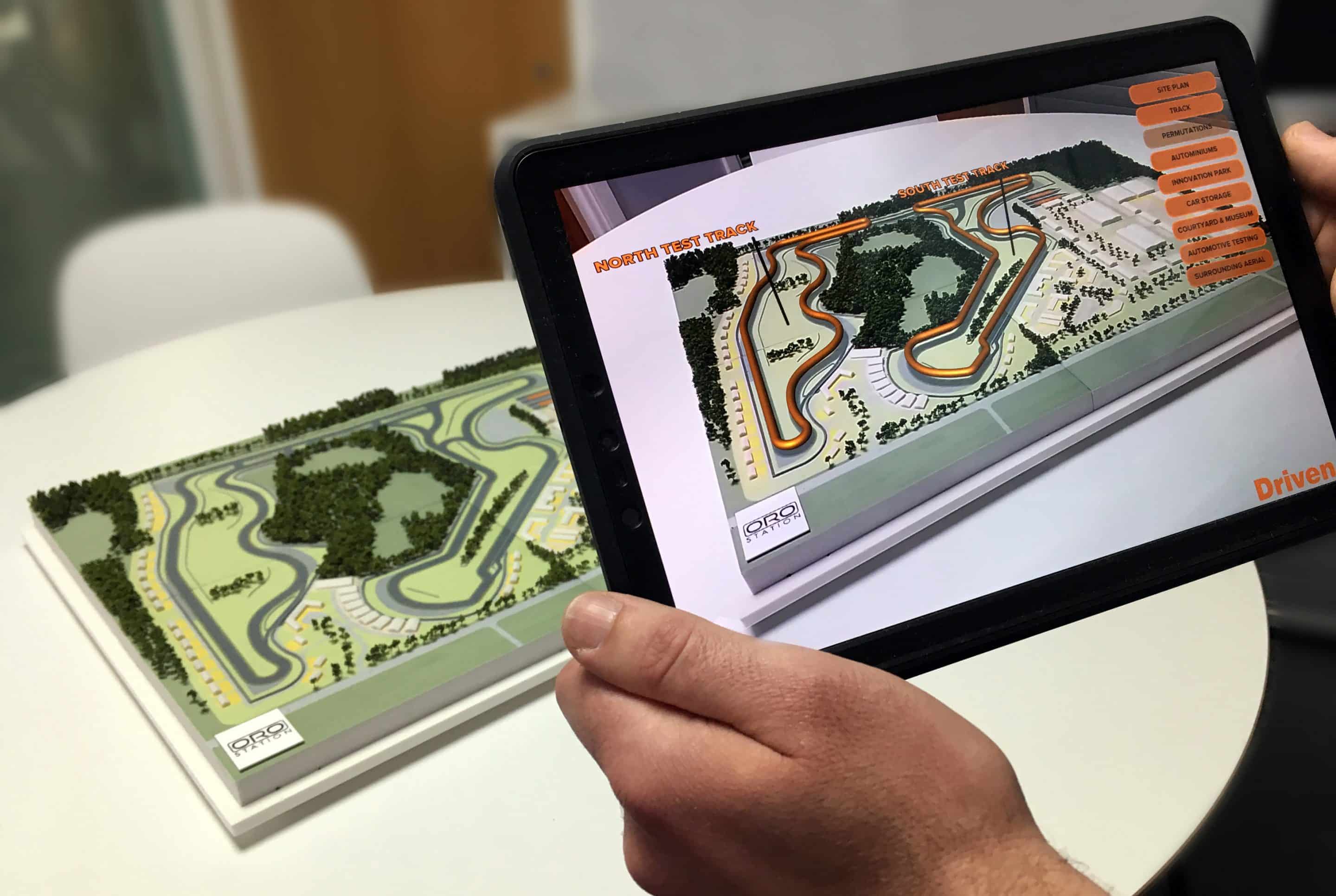 BICESTER MOTION
BICESTER, UNITED KINGDOM
Driven are delighted to be working alongside the Bicester Motion team as advisors on the development of their driving experience venues.
CONTACT US
WE WILL BE IN TOUCH
Driven by passion our personable team offers a combination of creative design, engineering and architecture.
Contact us to discuss how we can help with your project.

CONTACT
Driven International Ltd.
Landmark House, Station Road
Hook, RG27 9HA, UK
PHONE
UK: 0044 1256 767766
USA: 001 706 870 3743

CONTACT
Driven International Ltd.
Landmark House,
Station Road
Hook, RG27 9HA
United Kingdom
PHONE
UK: 0044 1256 767766
USA: 001 706 870 3743