Race Track and Driving Course Civil Engineering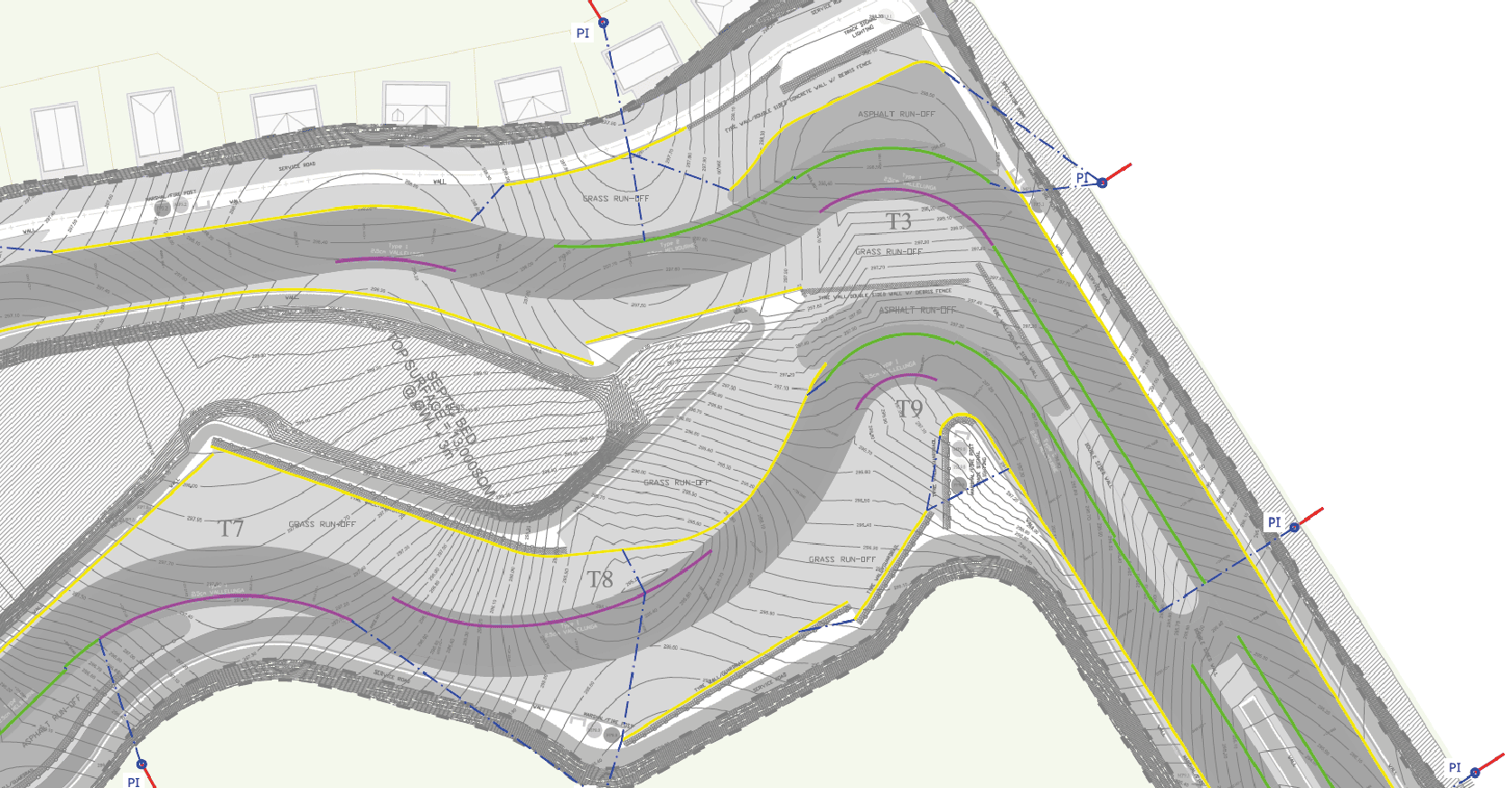 Driven has established a reputation for the bespoke civil engineering design of major race track and driving course venues, from feasibility and concept stage through to detailed design, construction support and in-use support.
3D design and modelling​
Driven provide levels for long sections for track related items including the track centreline, track edges, run-off areas and barriers, as well as providing 3D design for areas that sit outside of the track but within the site, such as paddock and parking areas, condos and real estate developments.
Specialist drainage
We design the drainage for all elements of a race track with the correct manholes and pipes to connect new or existing drainage systems. Driven design these solutions to ensure that tracks dry quickly and efficiently, and we also can provide irrigation systems for tracks and driving courses, particularly in warmer climates.
Partnering and specialist secondment during design and construction
Driven can provide engineering support to international consultants in the form of partnering with local engineering firms. Specialist race track engineers are able to be placed within local teams, virtually or co-located, to ensure that detailed design can be finalised by local engineering specialists in accordance with local legislation requirements. This creates a project team with embedded track and local knowledge with the power to successfully implement a project.
Driven provided a full drainage package for Nanoli Speedway, including solutions from both Hauraton and ACO. We designed the track and site plans in house, before building the 3D design to generate the levels to provide appropriate drainage.
Sports and Leisure Venue Civil Engineering
Driven International Ltd
Landmark House,
Station Road
Hook, Hampshire
RG27 9HA, UK
UK: +44 (0) 1256 767766
USA: +1 (0) 706 870 3743
ADDRESS
Driven International Ltd
Landmark House,
Station Road
Hook, Hampshire
RG27 9HA, UK
PHONE
UK: +44 (0) 1256 767766
USA: +1 (0) 706 870 3743