Architecture and Masterplanning
Museums and Experience Centres
Museums and experience centres are frequently a key component of our projects, and we are passionate about making them as engaging as possible through creative architectural design and exploring new ways to enhance the user experience.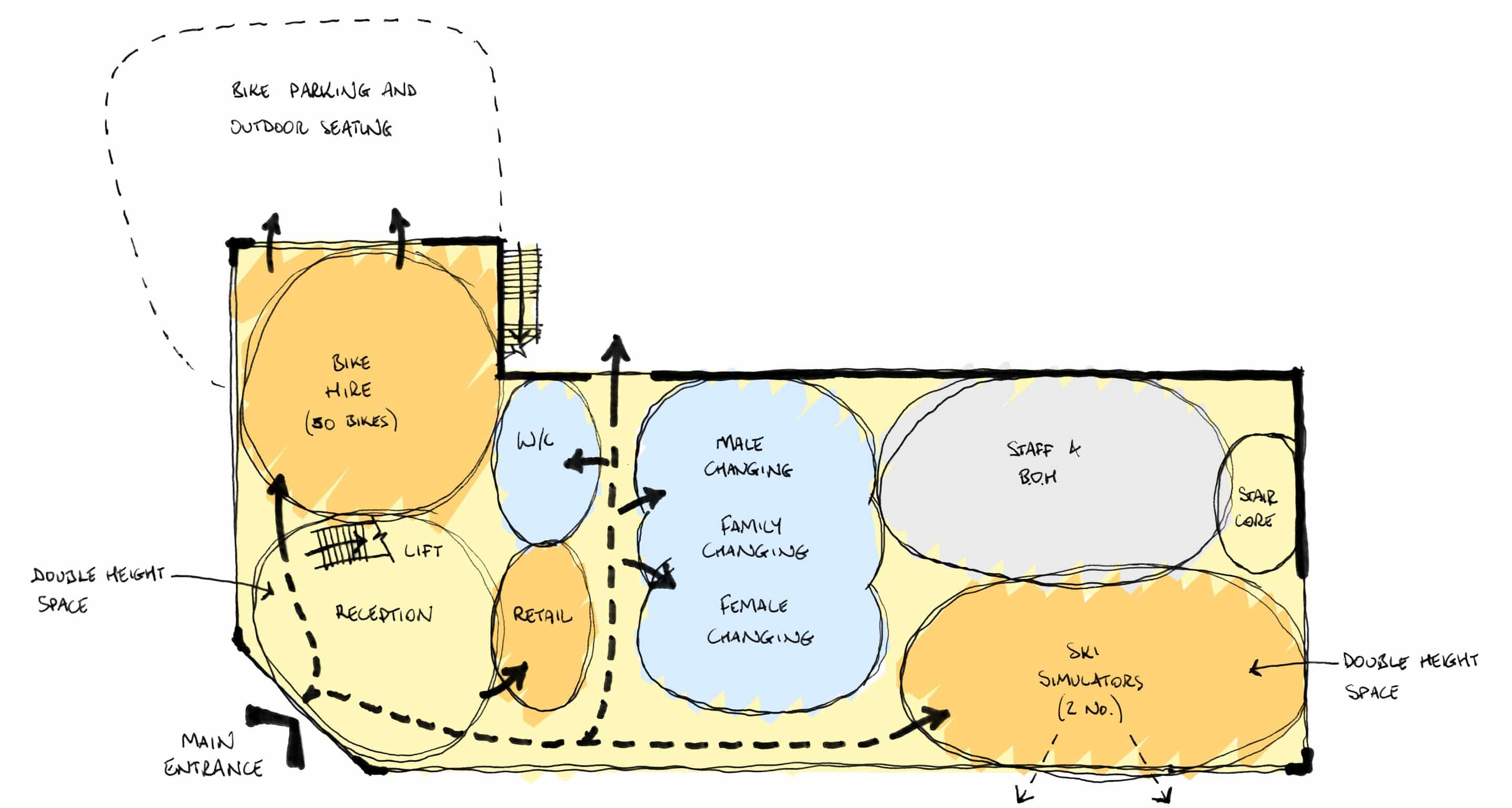 Experience centres
We work with brands to create and enhance their experience centres. These can be planned from scratch at brand new developments or could be designed to be associated with existing facilities. No matter the theme, we push the boundaries of what makes an experience centre, and a positive user experience is key to the success of these venues.
Sports museum design
Our experience from working on some of the world's most influential motorsport and automotive venues has given us the expertise to design sports museums, creating unique spaces for enthusiasts and newcomers alike. We integrate our architectural expertise to ensure that these museums are thoughtfully planned and consider the customer journey, with buildings designed to meet your budget and vision.
Driven were tasked with developing Santa Pod Raceway into a year-round destination, for businesses, enthusiasts and casual visitors alike.
Part of the plans for the development is the creation of a new, themed experience which serves as the home to the Santa Pod Museum Collection, celebrating the twin histories of the wartime airfield and drag strip. Not only will this be Europe's only public collection devoted to drag racing, but Santa Pod's combination of elements will make it unique in the world.
Driven International Ltd
Landmark House,
Station Road
Hook, Hampshire
RG27 9HA, UK
UK: +44 (0) 1256 767766
USA: +1 (0) 706 870 3743
ADDRESS
Driven International Ltd
Landmark House,
Station Road
Hook, Hampshire
RG27 9HA, UK
PHONE
UK: +44 (0) 1256 767766
USA: +1 (0) 706 870 3743