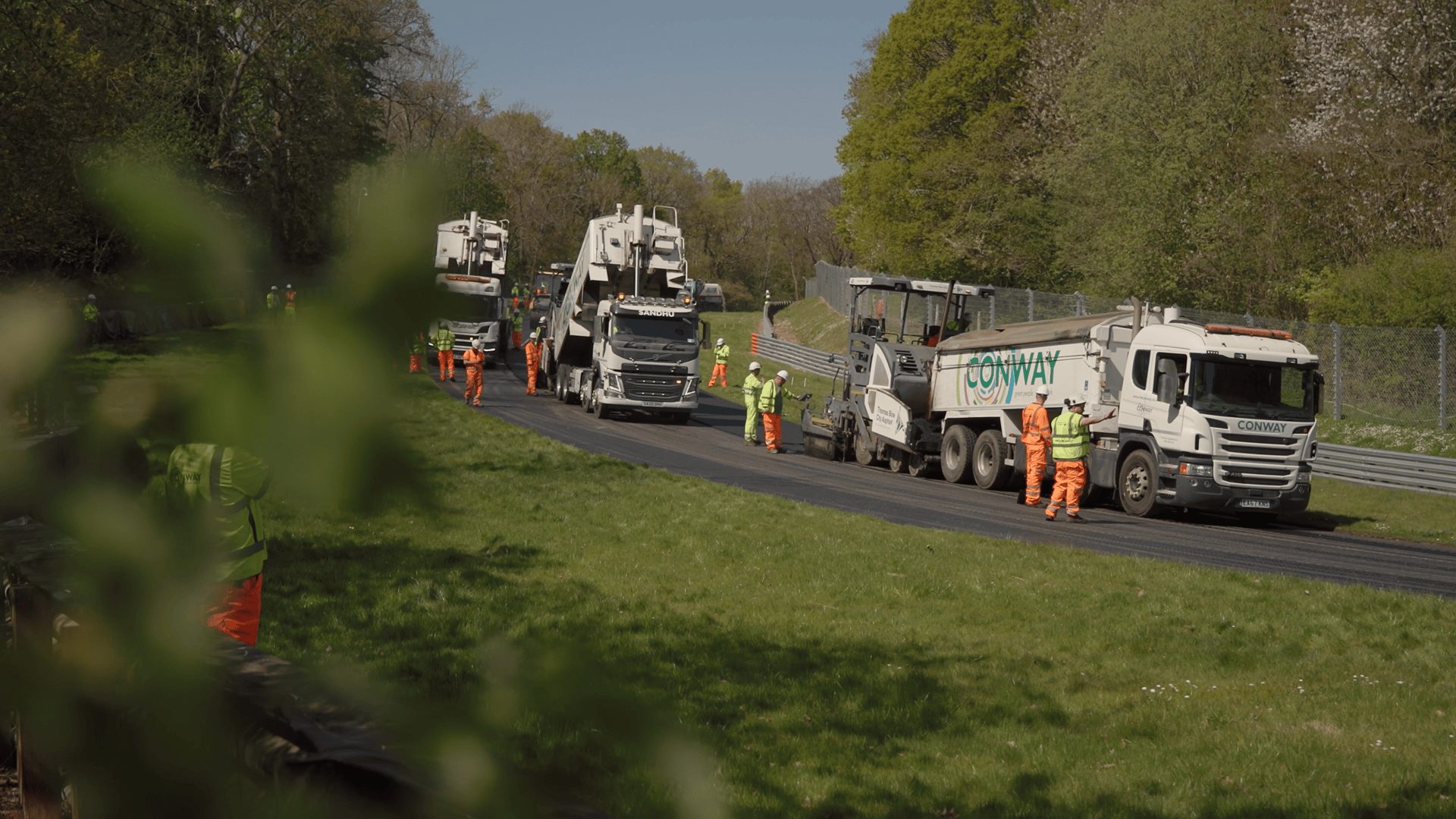 We can provide expert insight into paving and surfacing, providing our services from the design stage all the way through to construction, offering on-site support.
Design
Driven can provide specifications for paving and surfacing, including details on materials such as which aggregates will be used, the bitumen, joints and paving plans. We can define the areas where a new surface course, binder course and base course will be applied, depending on existing conditions, as well as the construction thickness that needs to be applied, whether it be for a race track, driving course or other roads and highways on a site.
On-site support
Driven provide quality paving and surfacing assessments on-site during construction to ensure that works are adhering to the designs previously provided.
Quality control
We work with authorities, councils and governing bodies to ensure that we're working within tolerance windows, and to ensure that the paving and surfacing works with drainage and other engineering aspects. We are specialists in race track surfacing and paving, as well as driving courses, and are familiar with the requirements set by the FIA and FIM who require certain tolerances.
Driven International worked in conjunction with Thomas Bow City Asphalt and R3 to carry out the successful resurfacing of several areas of the classic Brands Hatch circuit. Our team designed a new surface to tie in with the existing track, meeting design tolerances, and then were on-site supervising the resurfacing, ensuring that those tolerances were met during the construction.
​
Civil Engineering Construction Support
Driven International Ltd
Landmark House,
Station Road
Hook, Hampshire
RG27 9HA, UK
UK: +44 (0) 1256 767766
USA: +1 (0) 706 870 3743
ADDRESS
Driven International Ltd
Landmark House,
Station Road
Hook, Hampshire
RG27 9HA, UK
PHONE
UK: +44 (0) 1256 767766
USA: +1 (0) 706 870 3743