Virtual Race Track Models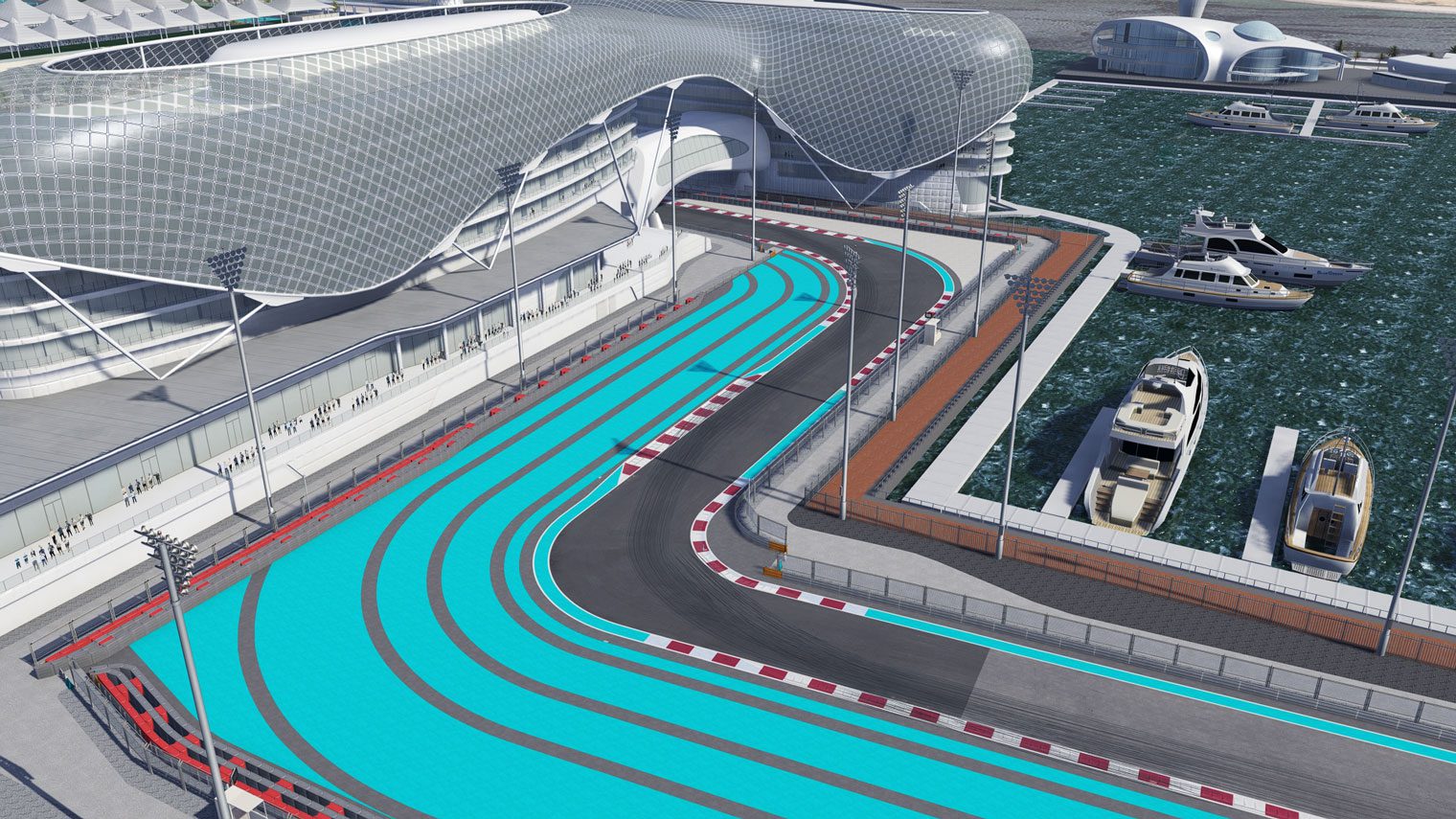 Our experienced team are able to create fully-drivable models of race tracks and driving courses, from early concept models through to life-like replicas of existing venues.
Concept models
Early in the design process, our visualisation team are able to carry out rapid prototyping for race track and driving course designs, to hone in and refine the layout to ensure that it's enjoyable to drive and fully serves its intended purpose, before it reaches construction. We can provide on-board lap videos, and additionally we can also provide our track models to be driven on home simulators by our clients, to get their own feel for their upcoming track project.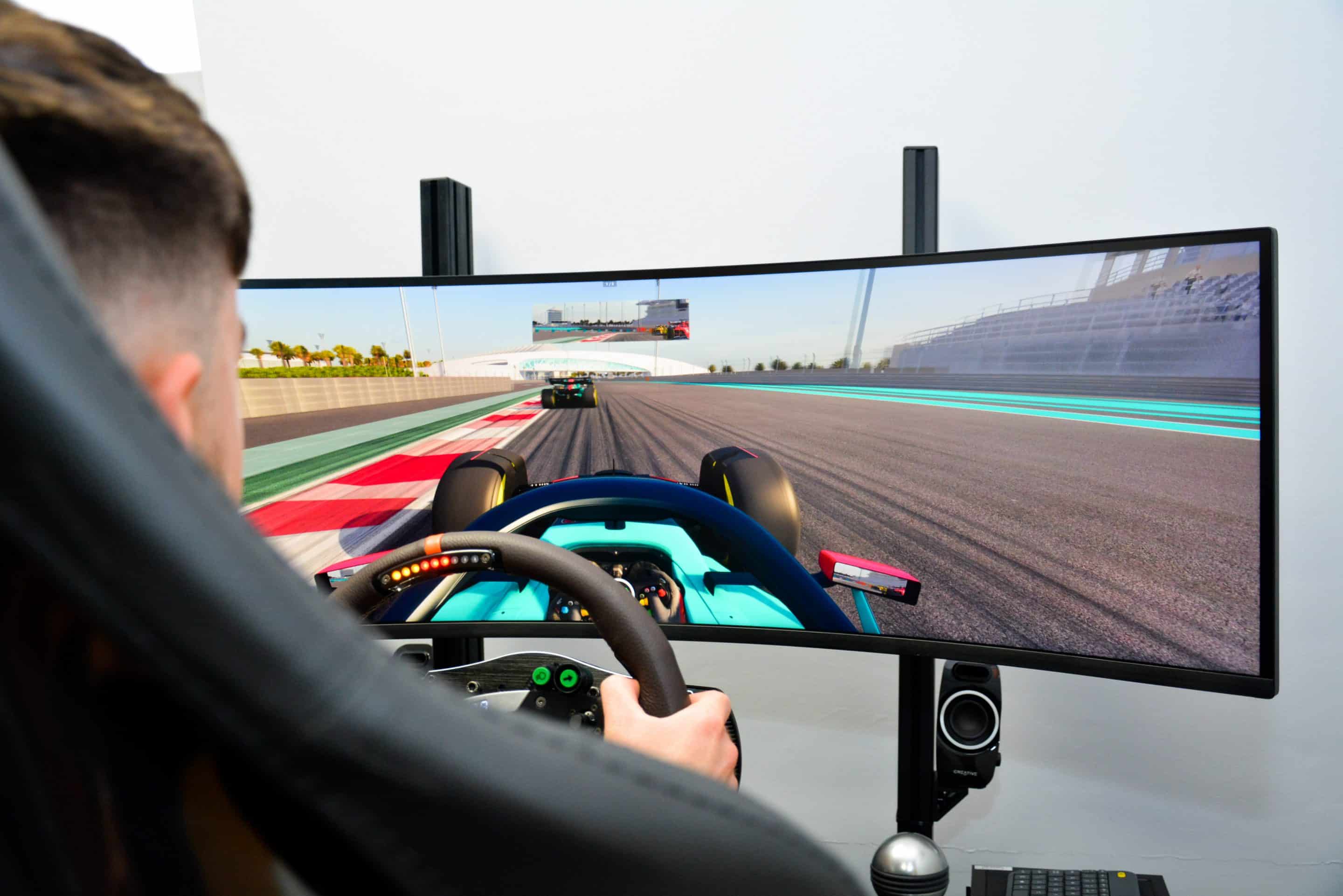 Laser scanning and photogrammetry
For existing race tracks and driving courses, we use laser scanning and photogrammetry to take references from across a site to produce a virtual model that holds true to real life. This allows us to gather information on textures, surface defects and colours to produce the most authentic result possible, and this is crucial for race teams from Formula 1 through to club level so they can accurately simulate vehicle models and get their drivers up to speed in the virtual world before taking to the track in real life.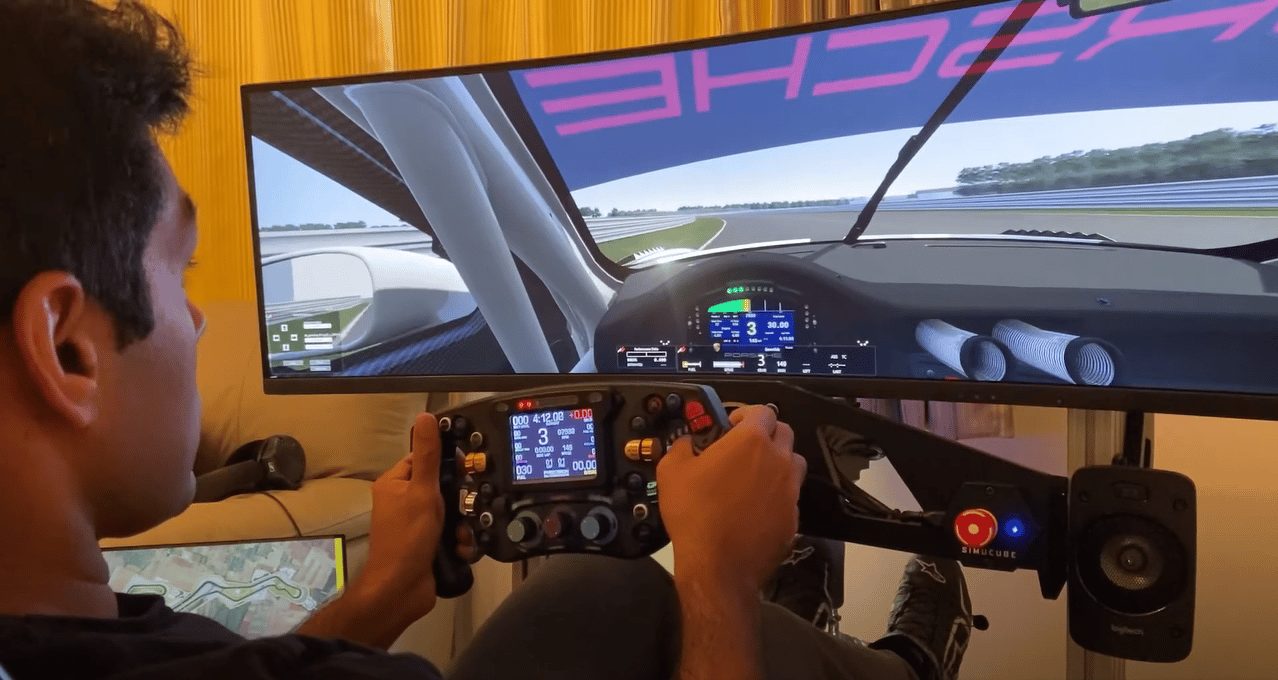 DIL simulation
We regularly hold Driver-in-Loop (DIL) simulator sessions to refine the layout of our race tracks and driving courses. DIL provides us with reliable feedback and a raft of data to assist our designers, and working on projects across the globe, we are able to do this remotely by sending our track models to clients and drivers.
Race track advertising
Using our virtual race track models, we can help to produce trackside advertising plans at motorsport events by mocking-up logos and graphics. We can replicate the exact camera angles that will be used for TV broadcasting as well as viewpoints from spectator areas, to ensure that they are receiving good coverage across an event. We are also able to produce virtual advertising overlays for use in live broadcasting.
ABU DHABI, UNITED ARAB EMIRATES
Our virtual model of Yas Marina Circuit was our most realistic recreation of an existing venue that we have ever created. It combined the existing site with the new track upgrades, both being implemented and constructed in conjunction with each other. Driven's visualisation team spent time on site gathering images and video to be combined with CAD, laser scanning and survey data, to result in a life-like virtual model that is fully drivable.
Virtual and Augmented Reality
Driven International Ltd
Landmark House,
Station Road
Hook, Hampshire
RG27 9HA, UK
UK: +44 (0) 1256 767766
USA: +1 (0) 706 870 3743
ADDRESS
Driven International Ltd
Landmark House,
Station Road
Hook, Hampshire
RG27 9HA, UK
PHONE
UK: +44 (0) 1256 767766
USA: +1 (0) 706 870 3743