RACE TRACK AND DRIVING COURSE DESIGN
Construction Training and Supervision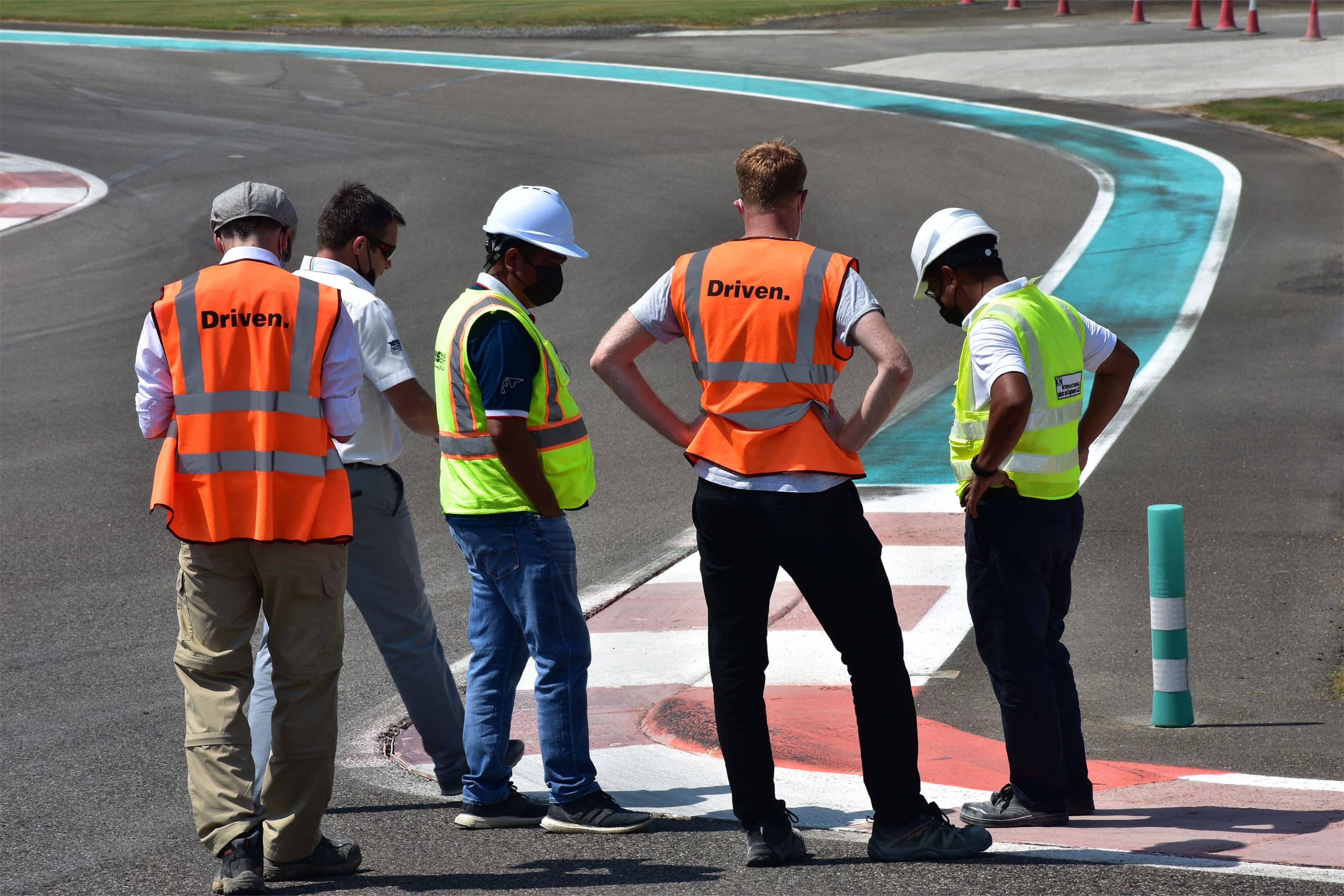 Driven's team can mobilise on the ground anywhere in the world to support local construction teams to ensure that required race track and driving course quality standards are met.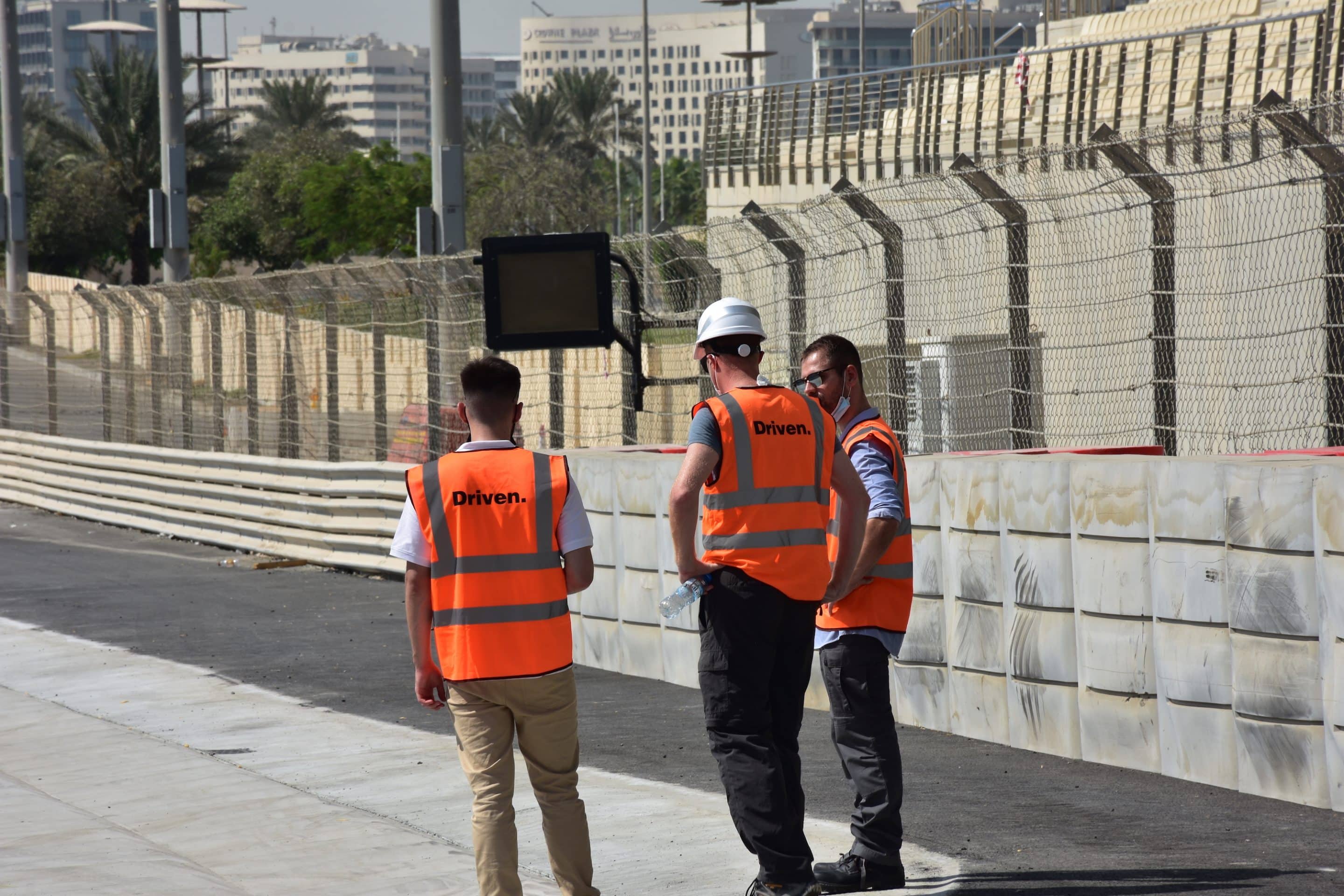 Track construction supervision
We provide varying levels of track construction supervision dependent on the project. Our support can include site visits, observation reports, providing clarifications, liaising with specialist equipment suppliers and liaising with governing bodies to arrange inspection visits. We provide these services for new projects as well as track upgrades, and across a variety of circuit types.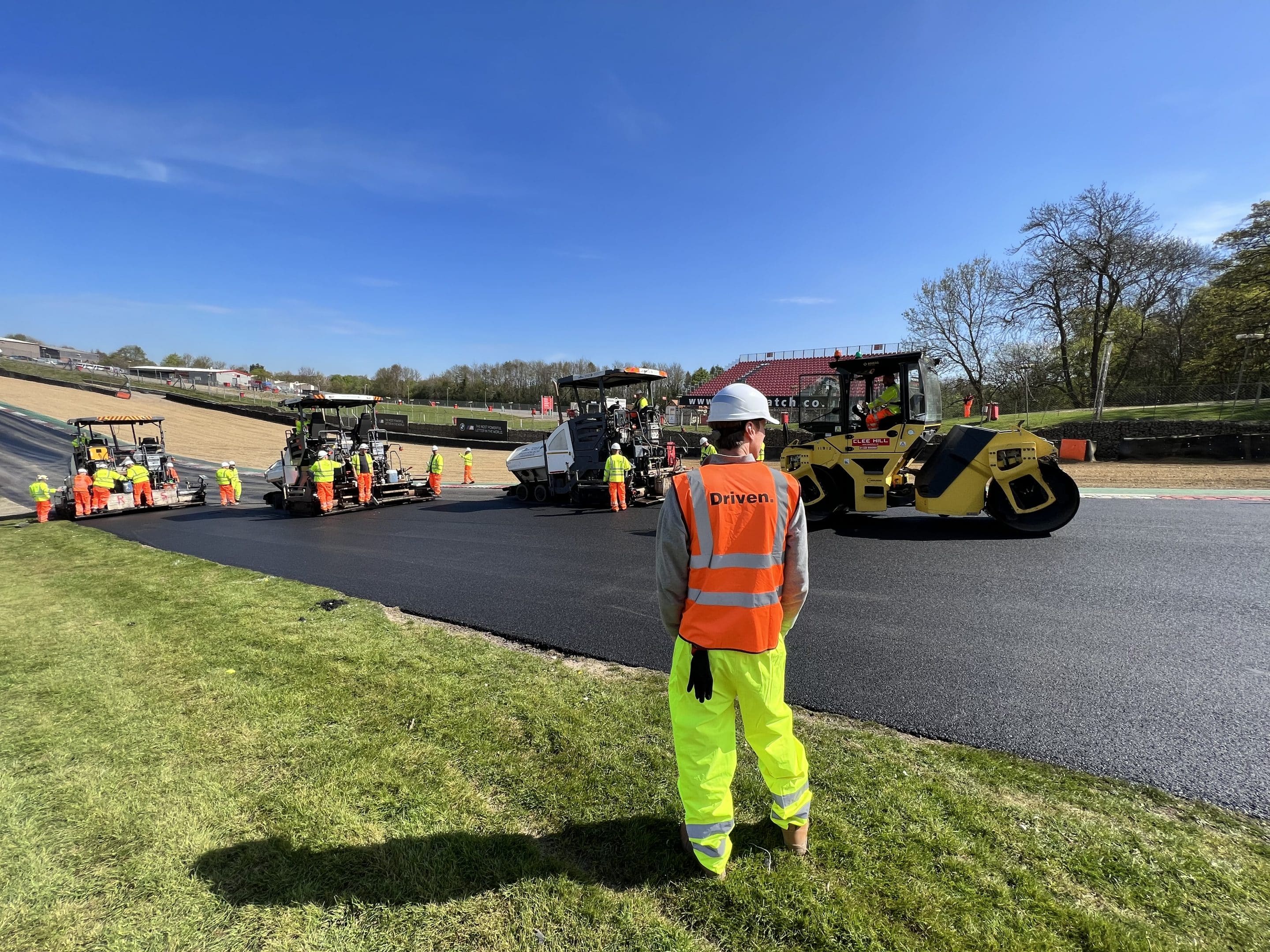 Resurfacing supervision
Driven can be on-site to monitor local contractors and to provide surveying services to ensure that your track is resurfaced to the highest quality. We can offer full-time on-site presence from our engineers, train members of the construction team and provide general site progress monitoring.
Design support
In addition to offering on-site personnel, our in-house team at Driven can continue to support your project remotely by reviewing drawings, making design updates and approving supplier or material selections. This can include pre-construction technical reviews of paving plans, mix designs and trials through to analysis of scans and surveys as provided by the contractor.
DrivenInternational worked in conjunction with Thomas Bow City Asphalt and R3 to carry out the successful resurfacing of several areas of the classic Brands Hatch circuit.
Our team were on-site providing supervision of the resurfacing works, which were the most significant the venue had seen in over 12 years.
FIA / FIM / CIK Race Track Homologation
Driven International Ltd
Landmark House,
Station Road
Hook, Hampshire
RG27 9HA, UK
UK: +44 (0) 1256 767766
USA: +1 (0) 706 870 3743
ADDRESS
Driven International Ltd
Landmark House,
Station Road
Hook, Hampshire
RG27 9HA, UK
PHONE
UK: +44 (0) 1256 767766
USA: +1 (0) 706 870 3743