Santa Pod Raceway
Bedford, United Kingdom
CLIENT  |  Santa Pod Raceway
SECTOR  |  Motorsport
EXPERTISE  |  Masterplanning  |  Architecture
Driven have designed a new hospitality experience and site development plan for the famous Santa Pod Raceway, the home of British drag racing.
SANTA POD RACEWAY
BEDFORD, UNITED KINGDOM
The developments will provide Santa Pod's patrons with a new start line area facility unique in the world of drag racing, which will also generate extensive new business and heritage benefits for the venue and the community at large.
Santa Pod will become a year-round destination both during and between events, for businesses, enthusiasts and casual visitors alike.
The key element will be the new themed Santa Pod Café which will serve as home to the Santa Pod Museum Collection, and at events the Café will offer the best seats in the house, with quality menus and a unique viewing experience both inside, and outside on the new 2nd floor balcony.
The plans also feature a new expanded complex of buildings including the Start Line Tower and Fuelers Bar. Read about the plans in full in our press release.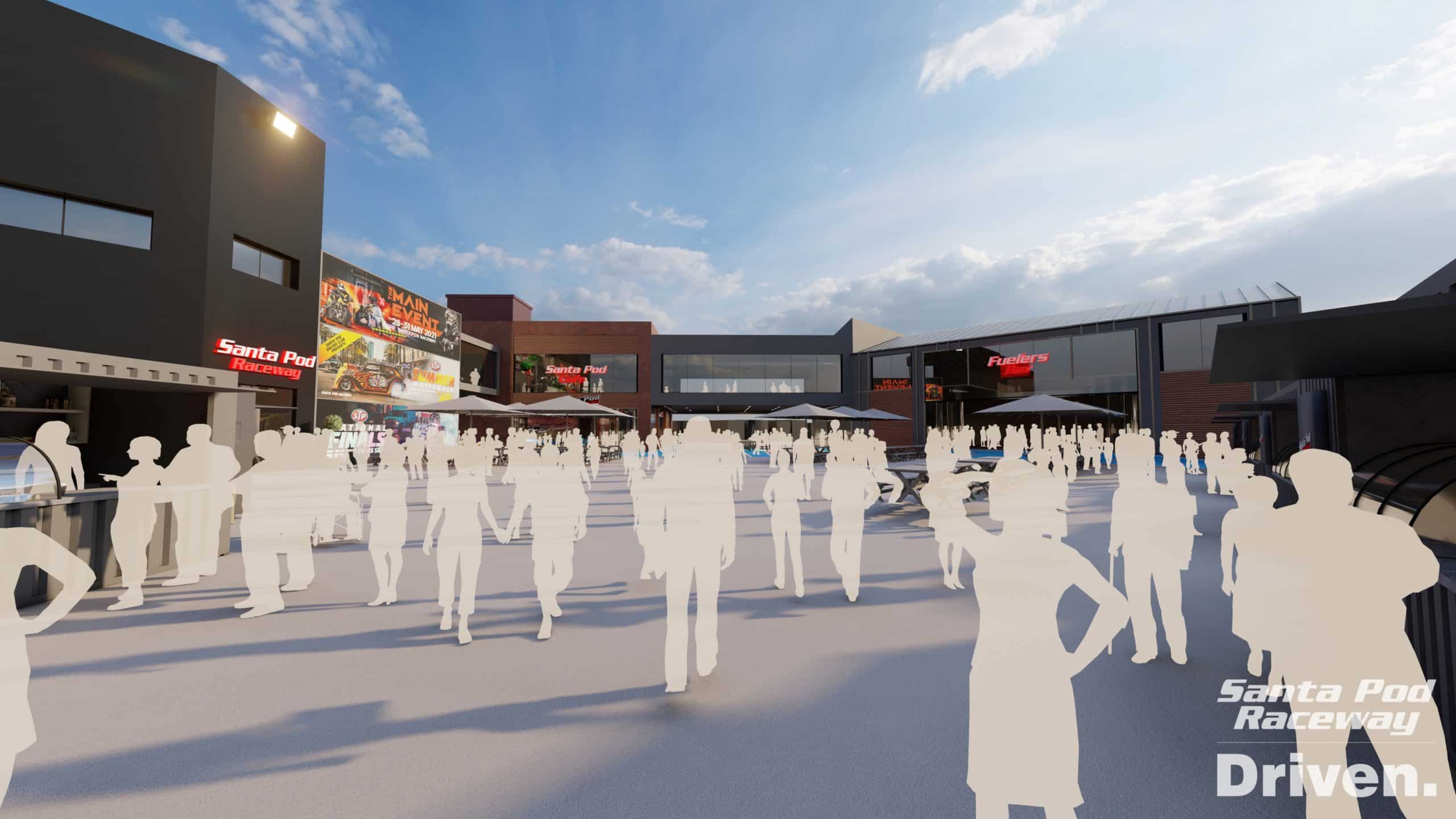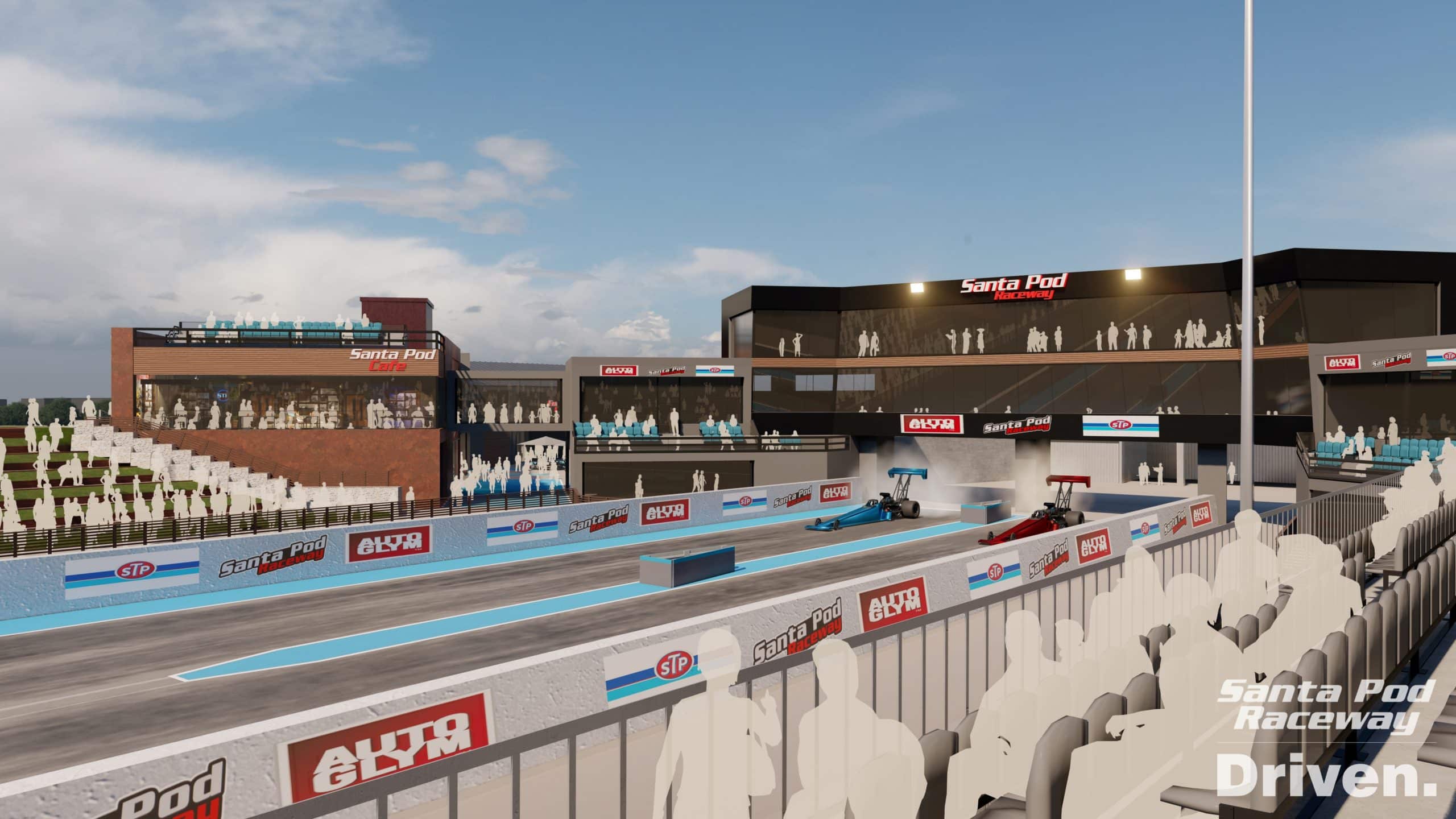 CONTACT US
WE WILL BE IN TOUCH
Get in touch to discuss how Driven International can help your project.
ADDRESS
Driven International Ltd
Landmark House,
Station Road
Hook, Hampshire
RG27 9HA, UK
PHONE
UK: +44 (0) 1256 767766
USA: +1 (0) 706 870 3743
Driven International Ltd
Landmark House,
Station Road
Hook, Hampshire
RG27 9HA, UK
UK: +44 (0) 1256 767766
USA: +1 (0) 706 870 3743