Motorsport
Internationally renowned race track designers
Our experience spans from winning championships, operating leading race and country club venues, international FIA/FIM race track design and supervising race track construction.
As members of the FIA Industry Working Group, we benefit from access to the latest race circuit guidelines and are well placed to assist clients in all areas of race circuit and kart track developments.
Our services range from initial site searches, concept strategy, feasibility, fund raising, planning, detailed race track design, technical specifications, FIA, FIM and CIK governing body approval, construction supervision and venue operation.
THE PROCESS OF RACE TRACK DESIGN
Discover the process of designing a new race track, from concept to reality.
In this video we walk through the typical initial stages of a project, from initial enquiry and sketches through to a fully developed concept using visualisations and simulations to help our clients visualise how their track will look and feel before it's even built.
Finding and acquiring a site for a race circuit is usually a make or break decision at the start of a project. Driven can assist in evaluating property for motorsport developments prior to committing to a project.
MORE INFORMATION
Site option appraisals
Physical site inspections
Advice on land size requirements for motorsport venues
Developing a coherent design brief and appointing a team to develop your motorsport venue
CONCEPT STRATEGY, FEASIBILITY
AND BUSINESS PLANNING
Our team have international experience in developing market appropriate strategies, supported by feasibility studies, business plans and investment portfolios from karting tracks, motorsport country clubs and international racing tracks.
MORE INFORMATION
Understanding your vision and design brief
Benchmarking of facilities and advice on size, scale and type
of track to design and build
Market feasibility studies and concept strategy
Profit and Loss forecasts including race track build costs, sales revenue and operational costs
Investment memorandums and business plans
Support during project presentations to investors, government authorities and stakeholder
To accommodate the demands of day to day use, or major motorsport events, it is important to consider the whole site and the customer experience as soon as a visitor arrives at the venue gate.
Driven has experience in developing logical master planning solutions, providing a sound basis for land utilisation, infrastructure engineering and architectural landscape for a range of different motorsports facilities.
MORE INFORMATION
Land zoning strategies
1/2000 Concept Master plans
1/500 Detailed Master plans

Transport and Parking strategies

Landscaping strategy

Concept architectural designs

Security and major race event overlay plans

Complementary land use planning for other leisure, sports, retail or businesses
Designing a race track to suit your land and business requirements is a key recipe for the success of a project.
Driven spend time up-front discussing your vision, before providing race track design solutions to international circuit standards, ranging from leisure karting tracks through to FIA homologated circuit designs.
MORE INFORMATION
Initial land zoning and concept strategy
Race track and site Master Planning
Concept race track design layouts
Race Track 3D visualization
Virtual reality race circuit animations
Driver-in-Loop circuit simulation and Data Analysis
Detailed track design and civil engineering
Track-side equipment specifications for Fences, Kerbs, Barriers, Lighting
FIA, FIM, CIK, SCCA approval design packages
Technical specifications for track safety and operational equipment.
RACE TRACK SIMULATION DATA ANALYSIS
Using our in-house simulator tools, Driven can evaluate new or existing track designs using real world vehicle data ranging from performance road cars, SUV's and single seater categories from F4 to F1.  
Our simulation analysis is shared with clients to make joint informed design decisions about their tracks such as refining the circuit layout and checking the appropriate run off areas and safety barriers are considered. Similar to using a race car data logging system, we analyse the following data around the circuit:
MORE INFORMATION
Vehicle speed: distance trace, with supporting track map
Throttle %
Steering angles
G-forces (Longitudinal / Lateral)
Lap and sector times
As affiliates of the FIA industry working group, Driven are able to design and make formal submissions to the governing bodies, working to the latest international guidelines.
Driven International can prepare and submit track homologation design packages to meet the requirements of Formula 1, MotoGP, World Superbike, Saloon cars, karting, rallycross and temporary race tracks.
MORE INFORMATION
FIA Grade 1 – 4 (Fédération Internationale de l'Automobile)

FIA Grade 6R (World Rallycross)

FIM Grade A, B, C (Fédération Internationale de Motocyclisme)

CIK (Commission Internationale de Karting)

SCCA (Sports Car Club of America)

IOPD International Organisation of Professional Drivers
Operational planning and training
Our team have operated some of the most exclusive tracks in the world. Driven can prepare operational plans for new and existing race track venues.
MORE INFORMATION
Operator input during design and business planning

Standard Operating Procedures for kart circuit and motor racing venues

Major event planning and organization

Operational audits
Onsite staff training

Identification of suppliers, tender and selection of race track operational equipment such as electronics, timing, karts, clothing and helmets etc.

Venue operation and management
EXPERT WITNESS AND
INDEPENDENT SAFETY REVIEWS
Driven International have been commissioned by insurance companies, automotive brands and race track owners to assist with independent safety reviews, audits and design alterations to assess and improve race track venue safety.
MORE INFORMATION
Track speed simulations using real vehicle data
Safety barrier reviews against international (US and European) vehicle restraint and motorsport safety guidelines
Independent race track inspections and reports
Race Track Risk Assessments
Venue wide health and safetyaudits by IOSH professionals
Expert Witness services
Race track accident investigation and reviews
Use of our in-house virtual reality suite allows our clients to be involved in the development of, and experience, their own race circuit venue in a 3D virtual world during the design process.
MORE INFORMATION
Driver-in-the-Loop feedback on new circuit layouts
Immersive client reviews of their own track layout
Allows quick and easy changes to be made prior to construction
Footage used press and marketing purposes
Ability to run simulator racing events and competitions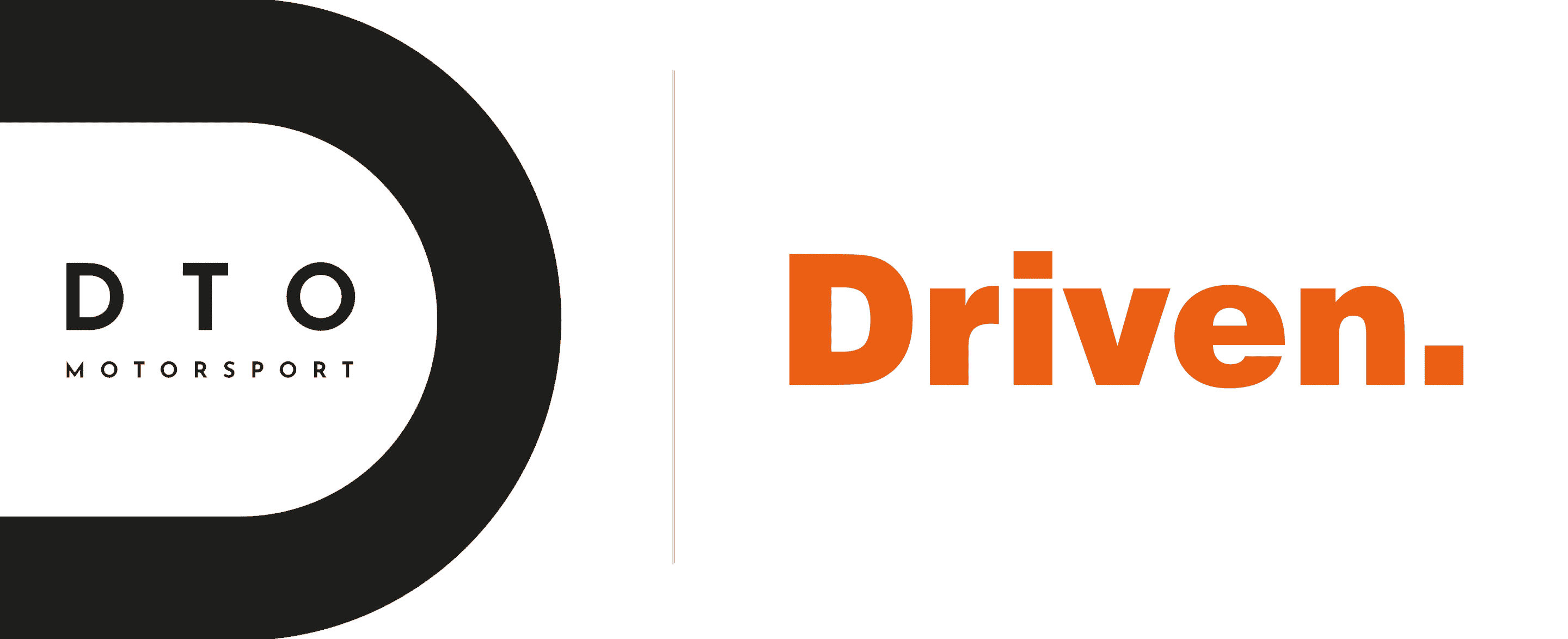 Track Experiences with DTO Motorsport
Our passion for motorsport comes from the pleasure of driving itself, and away from the office our team regularly participate in high performance driving experiences at race tracks across the UK.
Driven International, in conjunction with DTO Motorsport, provide interactive events and tailored training packages that harness the transformative power of motorsport.
DTO Motorsport's corporate events and training packages are exhilerating, whether you're a learner driver, a seasoned racing enthusiast, or a company wanting to engage with your clients through a unique channel. Behind the scenes, the DTO Motorsport team apply their deep and broad knowledge to ensure that their experiences are thoughtfully planned and expertly executed.
If you are thinking of building a race track yourself and want to experience the thrills of track driving from the driving seat itself, we are able to offer this service to our prospective clients.
For more information about DTO Motorsport, head to their website.
MORE INFORMATION
Learn
Unique and comprehensive driver training packages will help you to develop the skills you need for a lifetime of competent and safe driving, whether you're a learner driver, ordinary road user or high-performance car owner.
Race
Whatever your driving aspirations, DTO Motorsport offer the highest levels of race driver coaching at circuits and private race tracks across the United Kingdom.
Experience
The team at DTO Motorsport has a long and varied history creating unique events for corporates, HNW clients and premium brands, combined with several decades working 'hands-on' in the motorsport industry. Their experience enables them to deliver expertly planned and perfectly executed motorsport experiences.
SILVERSTONE RALLYCROSS
FEATURED MOTORSPORT PROJECT
Driven were appointed by the world-famous Silverstone Circuit to design a new FIA world rallycross track. The track was constructed in early 2017 and has successfully hosted rounds of the British, American and FIA World Rallycross Championship since May 2018.
CONTACT US
WE WILL BE IN TOUCH
Driven by passion our personable team offers a combination of creative design, engineering and architecture.
Contact us to discuss how we can help with your project.

CONTACT
Driven International Ltd.
Landmark House, Station Road
Hook, RG27 9HA, UK
PHONE
UK: 0044 1256 767766
USA: 001 706 870 3743

CONTACT
Driven International Ltd.
Landmark House,
Station Road
Hook, RG27 9HA
United Kingdom
PHONE
UK: 0044 1256 767766
USA: 001 706 870 3743