Buddh International Circuit achieves FIM Grade A ahead of inaugural Indian MotoGP
22 September 2023
Driven International are proud to have helped Buddh International Circuit achieve FIM Grade A Homologation ahead of India's inaugural MotoGP race this weekend.
The highly anticipated MotoGP IndianOil Grand Prix of India will be the nation's first motorcycle world championship race, and Driven were tasked with making safety modifications to the exciting 5.125 km Buddh International Circuit, originally designed by Tilke Engineers and Architects in 2011.
Located just outside the capital of New Delhi, the circuit has not hosted a World Championship event for almost a decade, and when it was announced that India would be joining the MotoGP World Championship calendar for 2023, the circuit required various works to meet the requirements of the Fédération Internationale de Motocyclisme (FIM) in order to host the event.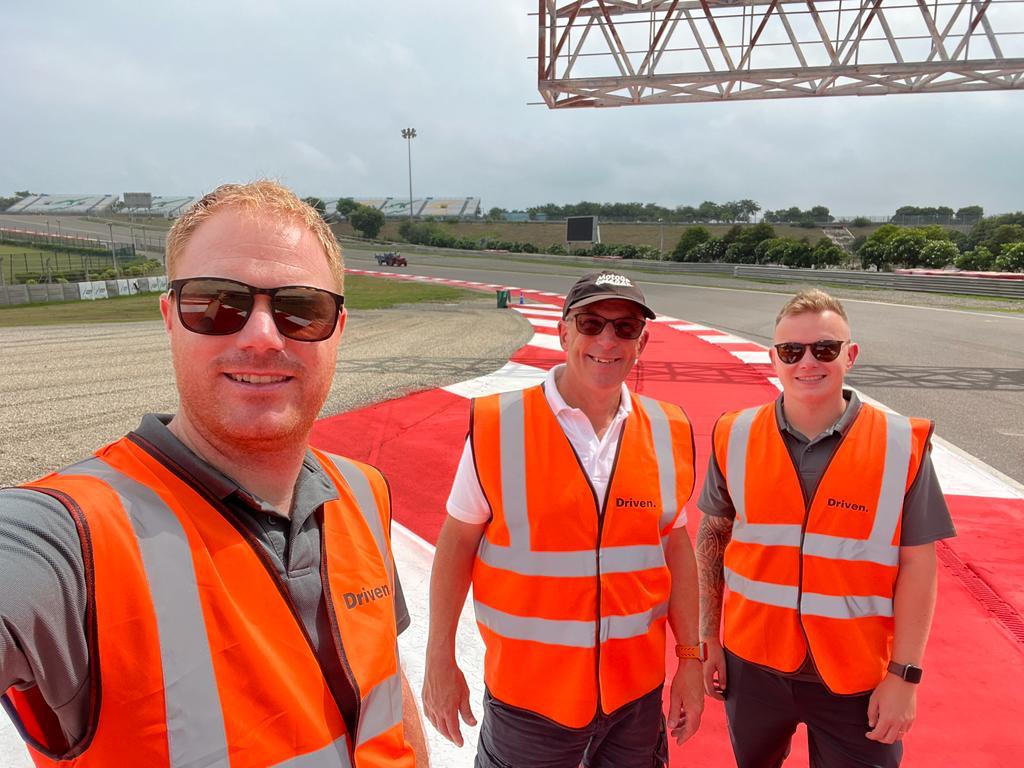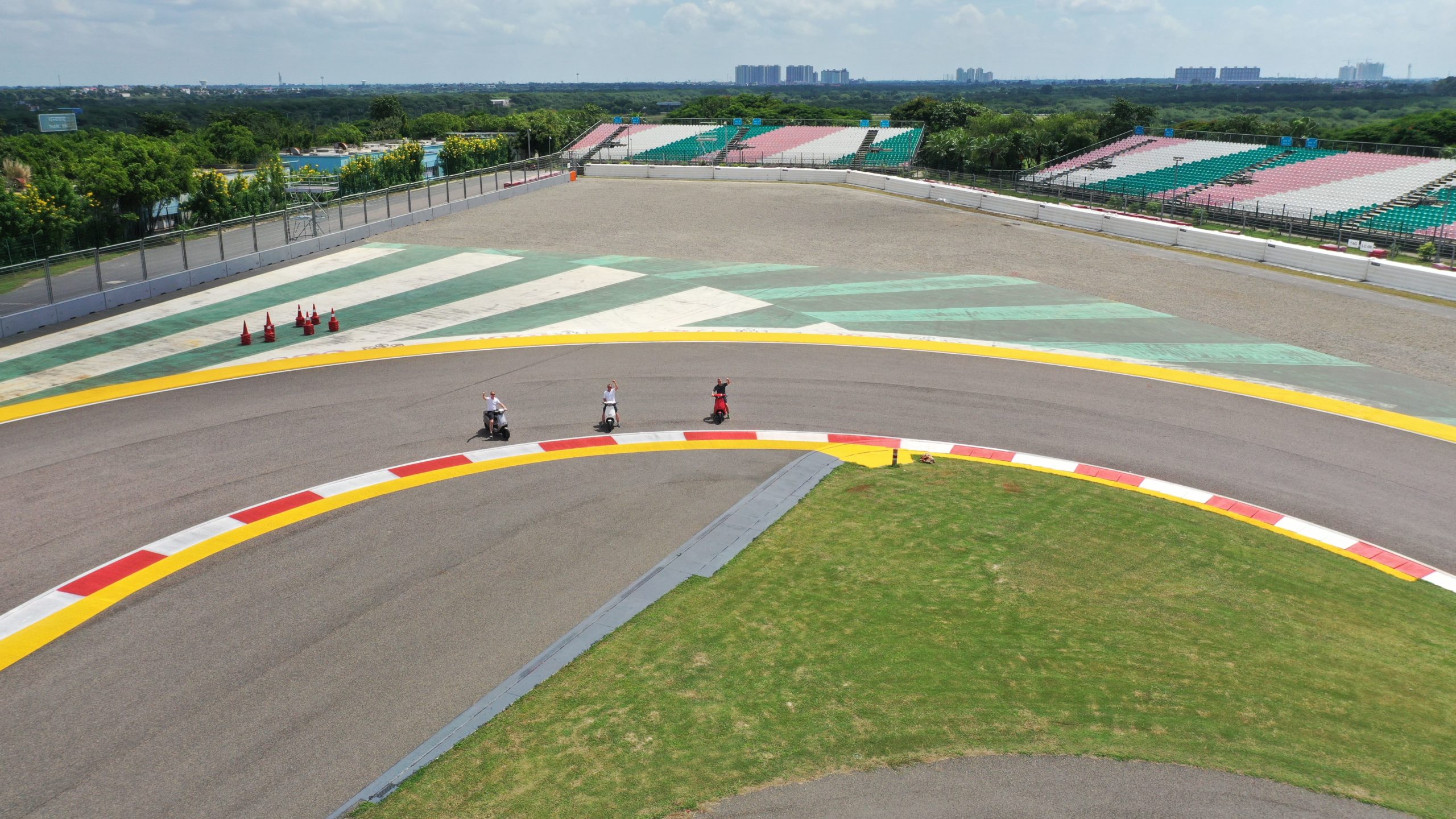 The circuit has seen a number of modifications in preparation for this landmark event, and its evolution into becoming an FIM Grade A venue was made possible through a collaborative effort involving Driven International, FairStreet Sports (promoter), DORNA (MotoGP commercial rights holder), FIM (Fédération Internationale de Motocyclisme), FMSCI (local motorsport federation) and Solitaire Engineering Corporation (construction contractor) with Racing Loop providing valuable operational and event setup support.
Driven International's remit involved an analysis of the existing circuit, working in close cooperation with DORNA and FIM safety officials. Following agreement of the required upgrades, Driven prepared detailed drawings for the modifications to the circuit which involved upgrading of kerbs, verges, barrier modifications and extending gravel run-off zones to achieve FIM compliance. Driven also provided full-time site supervision during the construction phase, working day and night to monitor the works by Solitaire, helping to train their team to meet the highest international standards for motorcycle racing.
I am very proud of what has been achieved at Buddh International Circuit. While the original layout of the circuit has not been modified too much, other than localised narrowing at some turns, the engineering complexity of this project required careful analysis of every corner, run-off zone, kerb, drainage and 3D track surface to ensure Buddh International Circuit was suitable to host MotoGP.
I would like to thank all of our team and extended stakeholders, including the FIM Race Direction Team, who have put a huge effort in a short timescale to support making this race become a reality.
MANAGING DIRECTOR, DRIVEN INTERNATIONAL
Upon approval of the Buddh International Circuit achieving its FIM Grade A license and after riding the track in a pre-event test event, Loris Capirossi, Safety Advisor to DORNA and former MotoGP rider, praised the circuit. 
I am really pleased with the layout of the track. There are fast corners and good braking points and it will be interesting to see how each of the riders race here.
The turns from four to seven are really nice, while the parabolic is exciting as well. The riders will be here in India for the first time and I am really excited.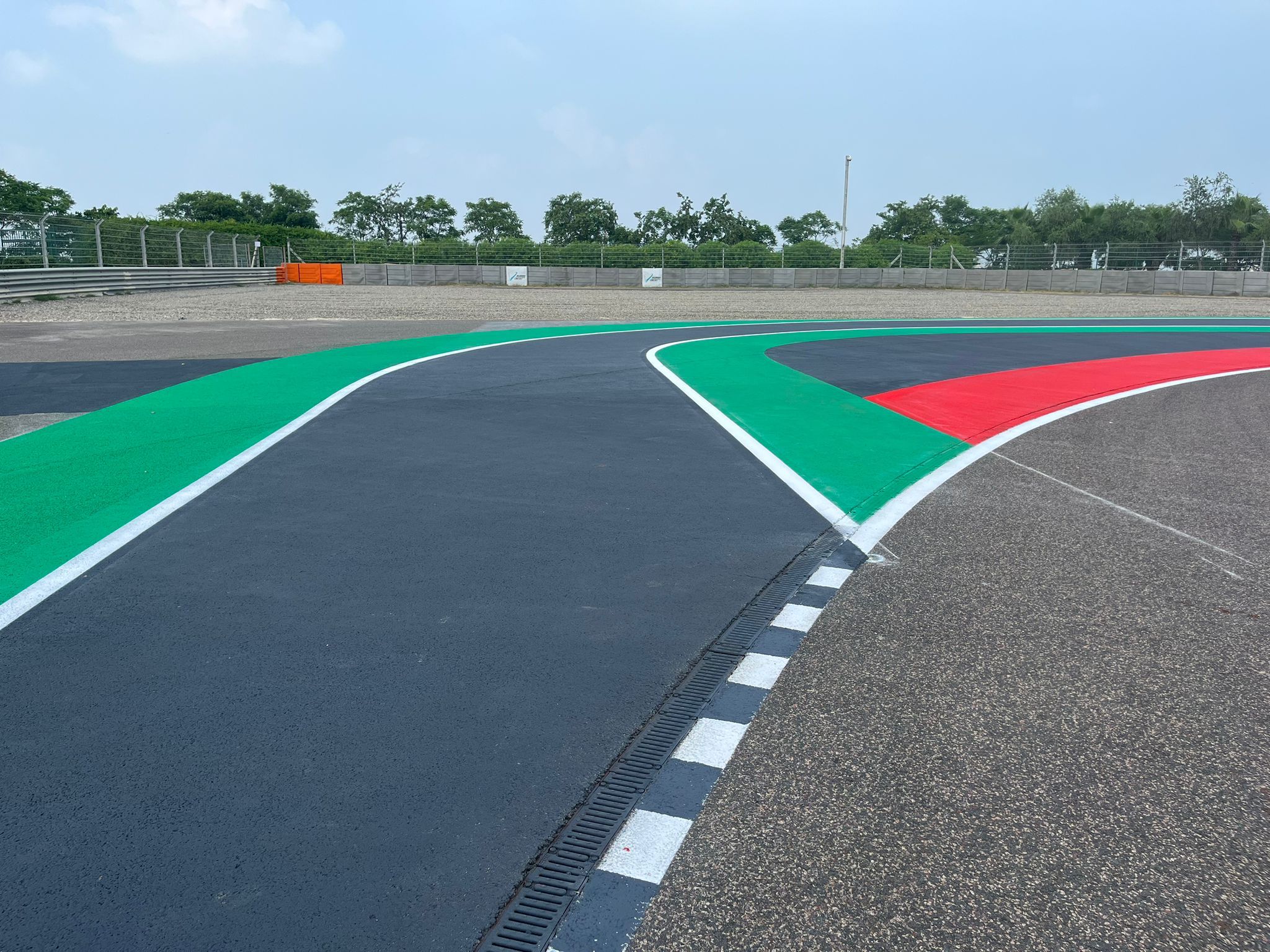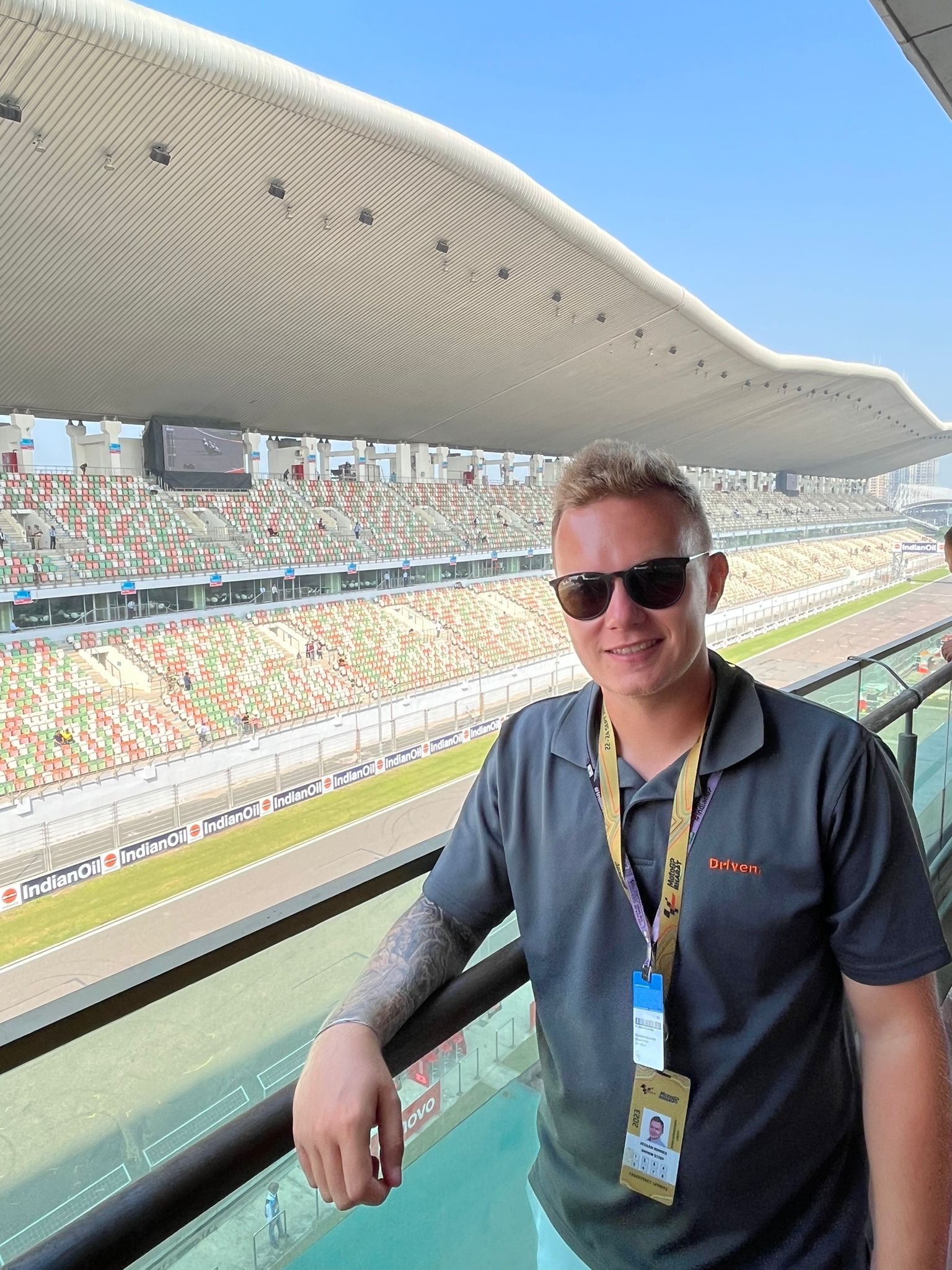 This weekend's MotoGP IndianOil Grand Prix of India is the first of the 'flyaway' races of the 2023 calendar and the start of a critical phase in the World Championship battle, with Ducati's Francesco Bagnaia looking to claim back-to-back world titles whilst Jorge Martin and Marco Bezzecchi aim to close the gap in the standings following their podiums in the San Marino Grand Prix.
It could be one of the most fun [track layouts] of the year. There is up and down, the corners are different, there is banking in some areas. It's something different than what we are used to racing on and it looks very fun.
GASGAS FACTORY RACING TECH3 MOTOGP RIDER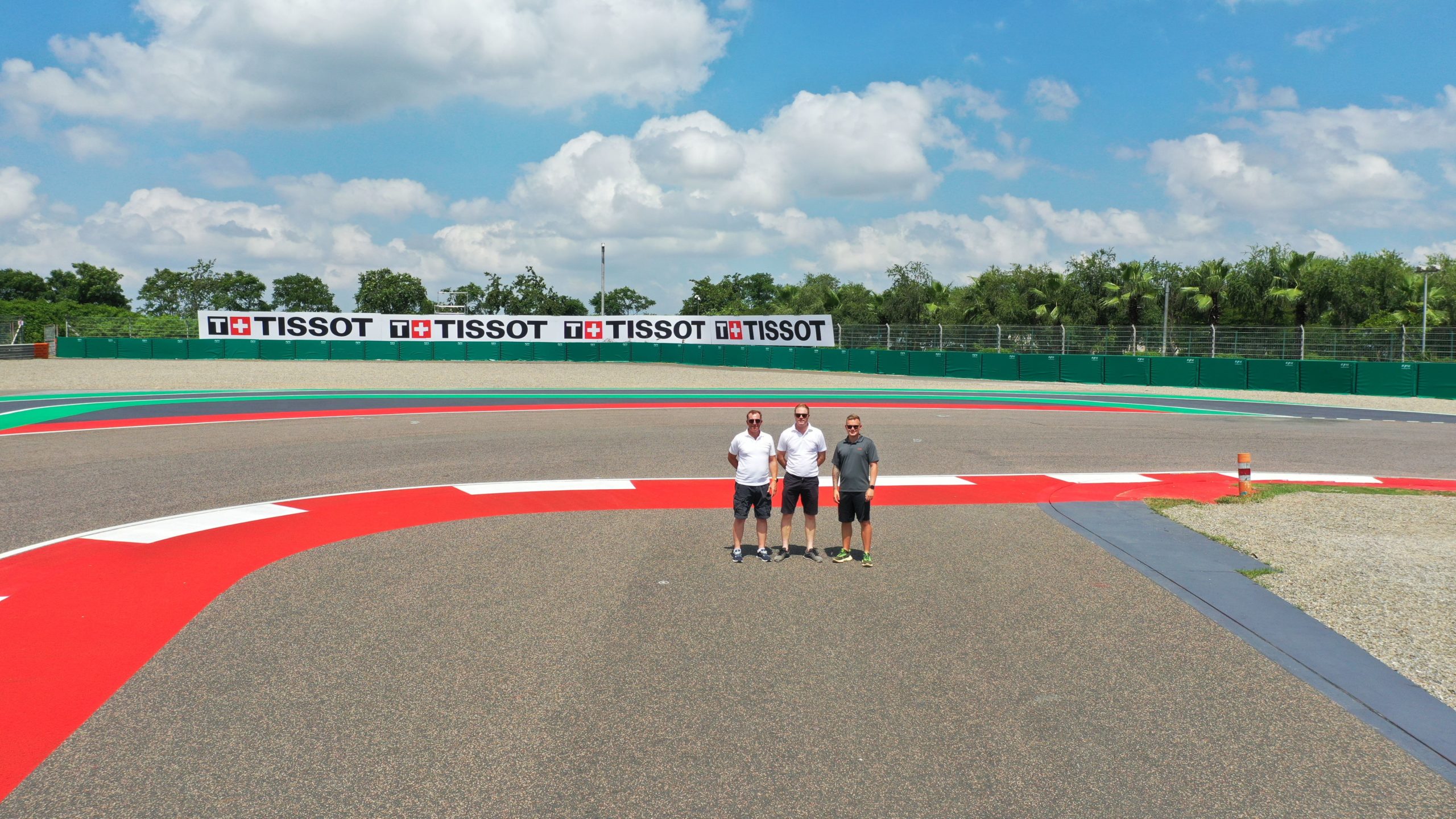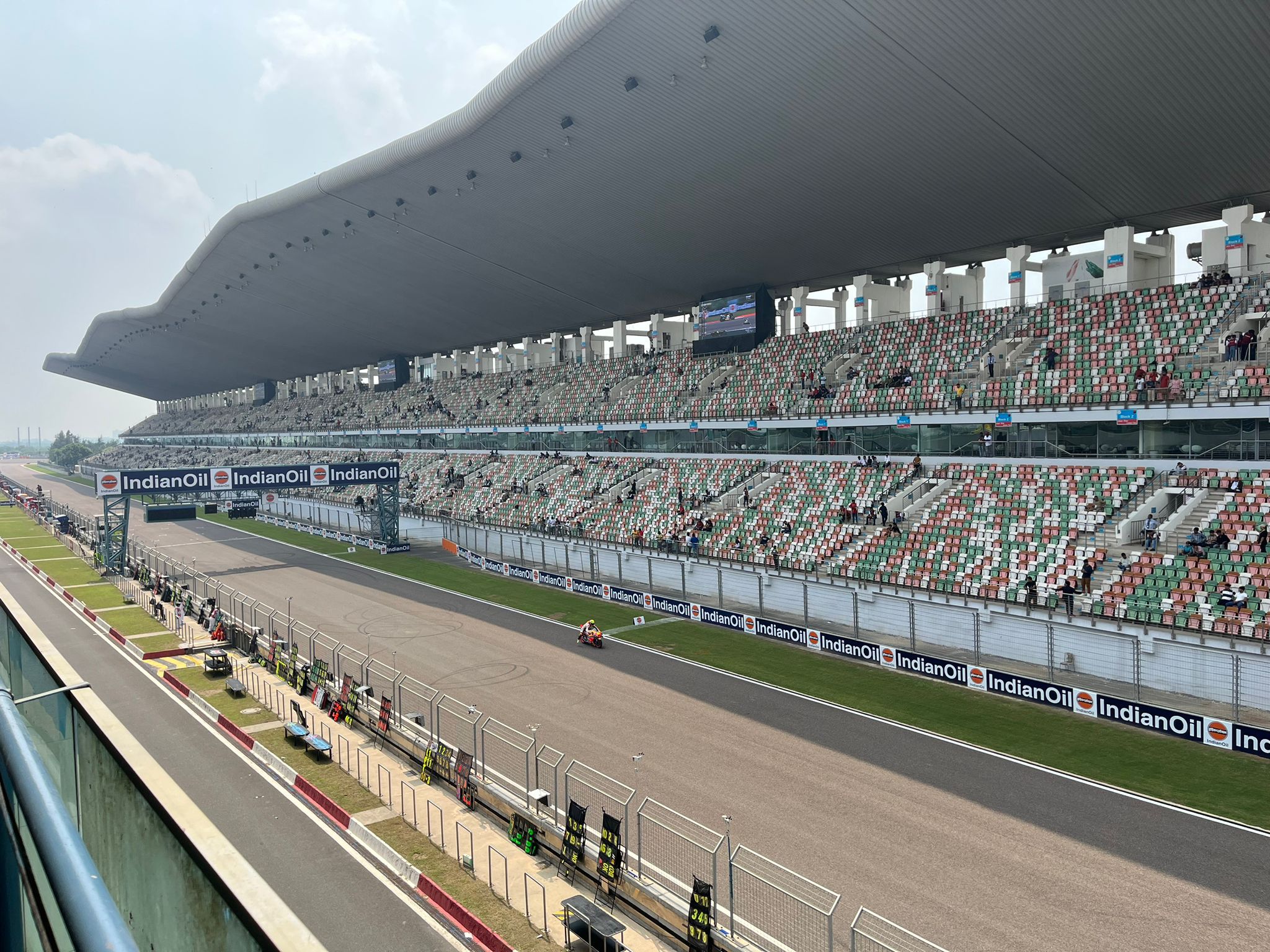 The winner of this weekend's MotoGP IndianOil Grand Prix of India will go down in history as becoming the first to take victory at the Buddh International Circuit, in what is set to be an exciting and popular race for the fans.
The riders took to the track for the first time this morning in the opening practice session of the race weekend, and before the weekend, MotoGP broadcaster and former rider Simon Crafar also took to the circuit to give his first impressions of the new layout, commenting directly from the bike.
The Buddh International Circuit blows my mind, honestly. One of the most technically challenging circuits I've ever ridden. Sections like Malaysia, Suzuka, blind turns like Portimao. A truly amazing circuit, it's going to take more than a few laps for the riders to learn.  
MOTOGP BROADCASTER AND FORMER MOTOGP RIDER
Driven International are proud to continue our strong presence in enabling international motorsport to expand in India, with the MotoGP event at Buddh becoming the second World Championship event in India with Driven's involvement within a year. This MotoGP race follows the inaugural FIA Formula E Hyderabad ePrix which took place on a brand new Driven-designed street circuit in February 2023. To be involved in another groundbreaking event in India is an honour for the entire Driven team.
CONTACT US
WE WILL BE IN TOUCH
Get in touch to discuss how Driven International can help your project.
ADDRESS
Driven International Ltd
Landmark House,
Station Road
Hook, Hampshire
RG27 9HA, UK
PHONE
UK: +44 (0) 1256 767766
USA: +1 (0) 706 870 3743
Driven International Ltd
Landmark House,
Station Road
Hook, Hampshire
RG27 9HA, UK
UK: +44 (0) 1256 767766
USA: +1 (0) 706 870 3743