Yas Marina Circuit Redesign
09.12.2021
PRESS RELEASE // 9 December 2021 // Mrk1 Consulting // Driven International
Mrk1 Consulting, together with its partners at Driven International are thrilled that the track they redesigned together will be hosting the deciding round of the 2021 Formula One™ World Championship here in Abu Dhabi this weekend.
In February this year, Abu Dhabi Motorsport Management (ADMM) commissioned Mrk1 Consulting to take on the enviable task of redesigning three key parts of the circuit.
"Redesigning a track and working within the constraints of existing infrastructure, levels and boundaries is actually more challenging than starting a new circuit from scratch.
One of the reasons for our appointment was that I knew the circuit well from my time there as operations director and we have a great reputation in the region as well as a reputation for taking on projects within tight timeframes. In addition, I am very much aware of the latest demands from the FIA and how we need to balance those with the year-round operation of Yas Marina Circuit" said Mrk1 Managing Director, Mark Hughes.
"Driven International has worked extensively with Mrk1 on a number of projects and we were able to take on the technical challenges of the track design from initial concept to detail design and work closely with Mark, Formula One™ and the FIA to ensure that the visions first created by Ross Brawns team and the management at ADMM could become a reality. In addition, our engineering team was on hand throughout construction to supervise the full compliance of the project", Ben Willshire, Managing Director, Driven International.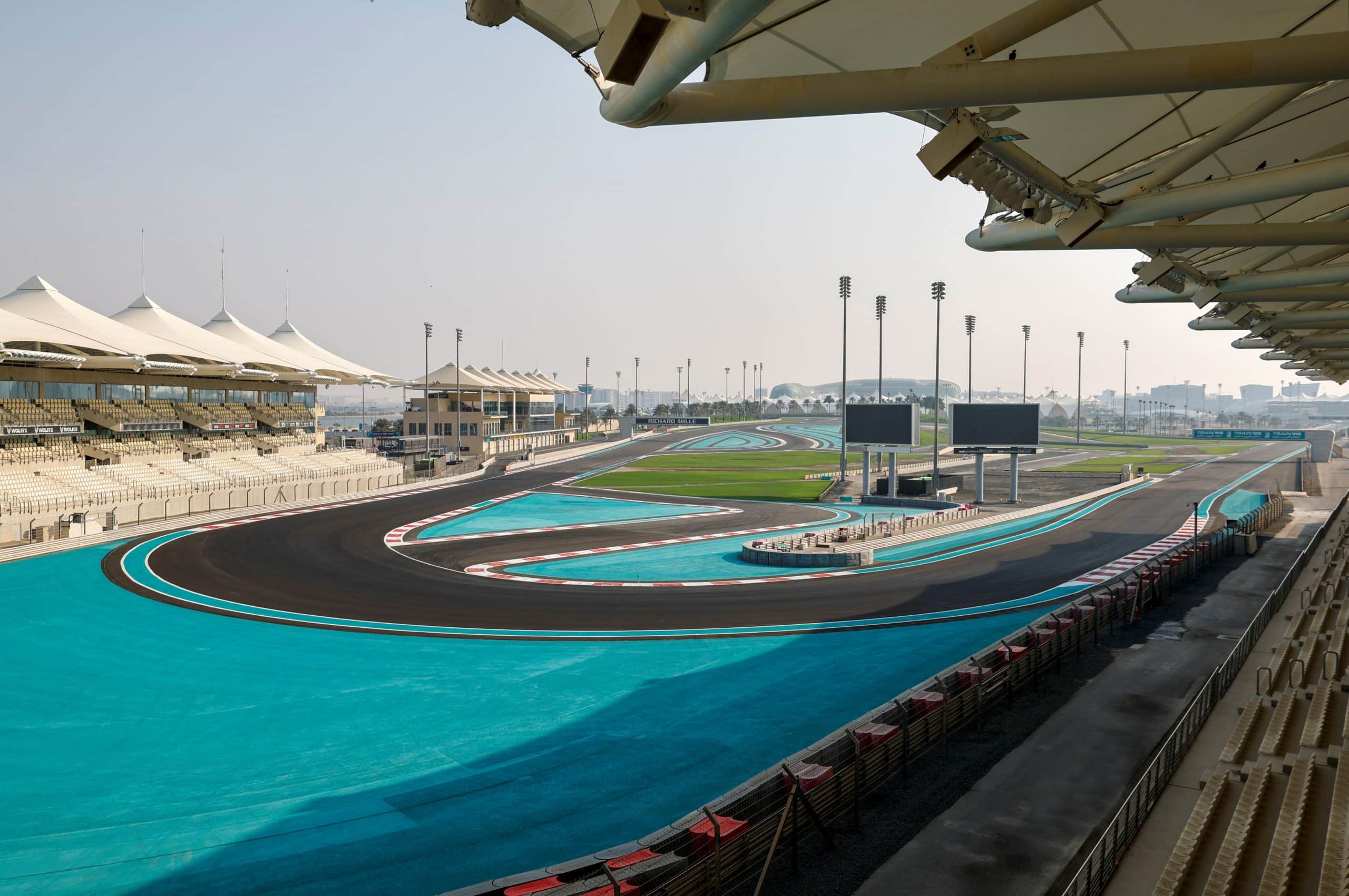 The extensive redesign has come about due to ADMM management listening to the drivers, teams and fans and committing to modifying the track to create closer racing and a more exciting spectacle for everyone.
Saif Al Noami, Chief Executive Officer, Yas Marina Circuit "The appointment of Mrk1 and their partners at Driven International was a logical step for us. Mrk1 bring a wealth of regional and global experience to the project as well as Mark's extensive knowledge of the venue. Driven were less well known to us but have proven to be an exceptional part of the Mrk1 team. As a pairing, their level of professionalism that is second to none".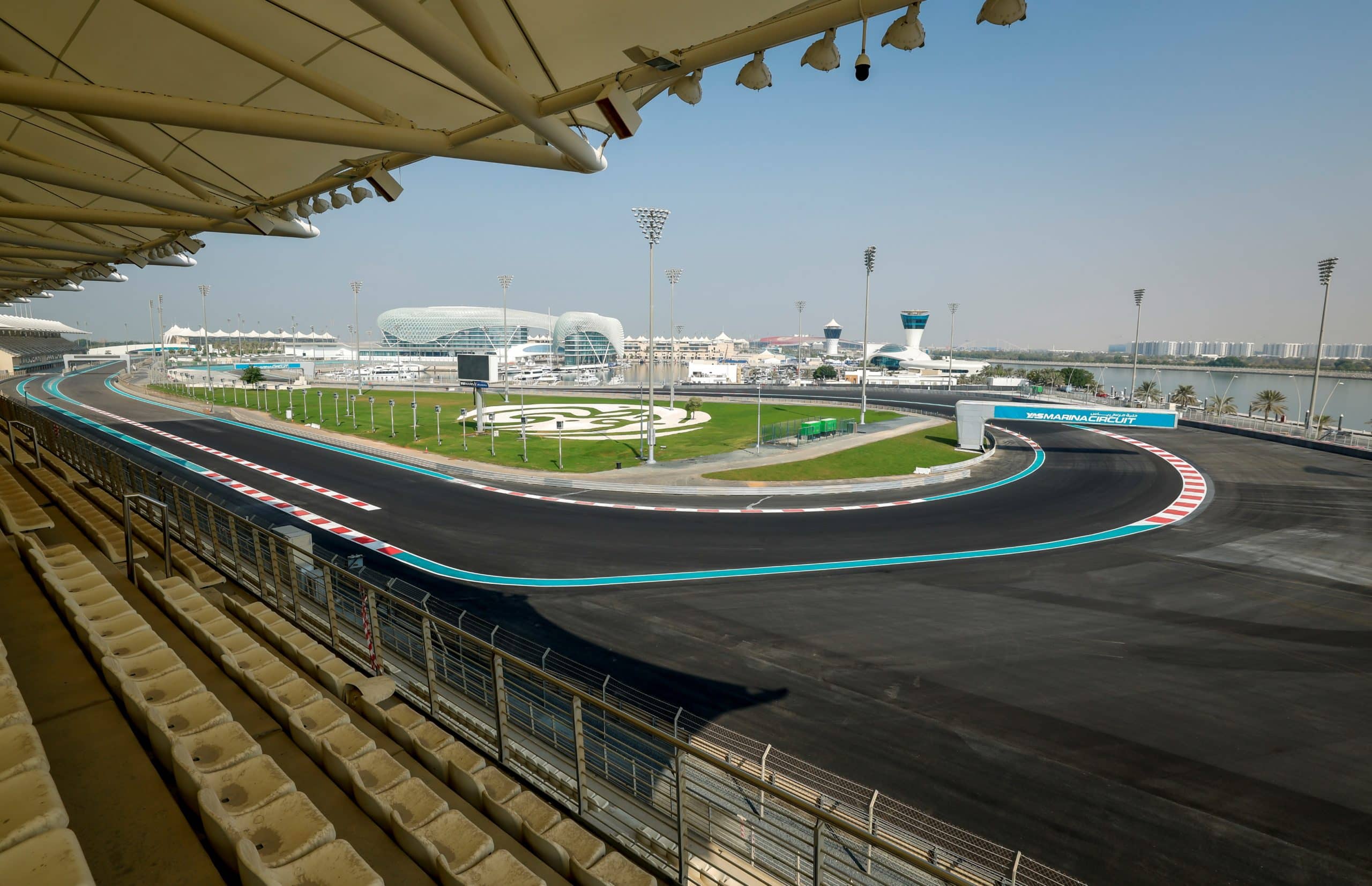 F1 drivers will get to see the track changes in person for the first time today when they walk the track.
Gone is the old Turn 7 which was approached by a slow chicane (old Turns 5&6). In its place is the new turn 5 which is a wide, fast hairpin leading on to the long back straight. Fans in the North Hairpin Grandstand will see cars approaching the corner much faster than before and the wider track will give drivers the opportunity to try different lines into the DRS zone that follows.
The second of the three changes, and arguably the biggest single change, is the removal of a slow sequence of four 90-degree corners. In their place is a sweeping, almost "parabolica" like corner with 5% positive camber which will undoubtedly become a signature corner for the venue.
The final changes have been made around the hotel section. This section had often been criticized due to the slow nature of the corners. To tackle this criticism, Mrk1 and Driven have opened up the radius of the corners under the hotel and also the penultimate corner to create a much faster and flowing section of track.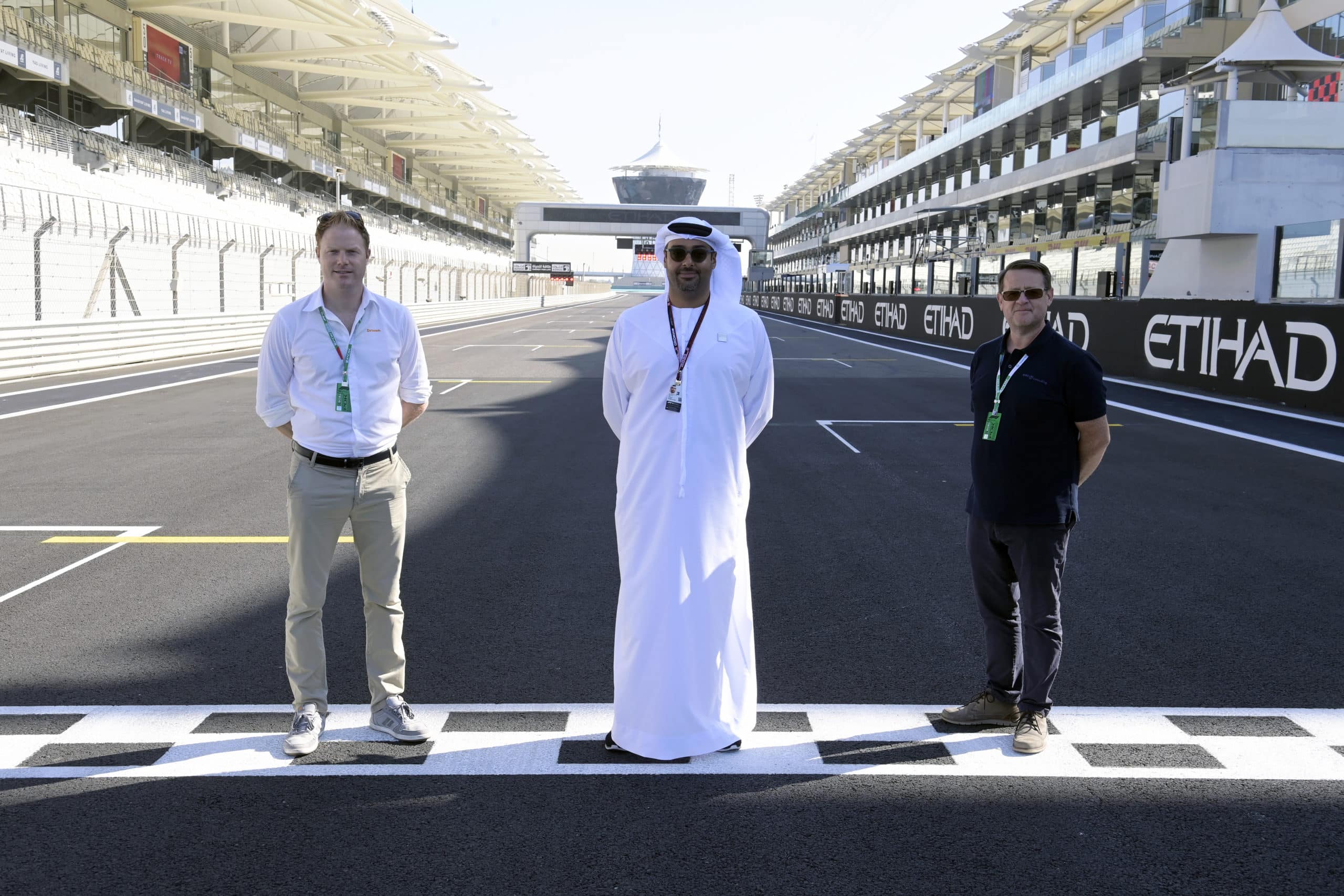 "Through our discussions with Craig Wilson from Formula One and through our work with Karun Chandhok on the simulator we believe that the three changes all work in unison to make for an overall improved lap. The cars should be able to follow more closely and, by default we hope that this will lead to more overtaking" said Mark Hughes.
Yas Marina Circuit in its new modified layout will undoubtedly have the eyes of the world focused on it this weekend as it plays host to the final round of one of the most exciting Formula One World Championships ever witnessed.
ENDS
For more information on this press release, please contact mark@mrk1consulting.com or mattb@driven-international.com
Included Images:
Image 1 – Turn 5 North Grandstand Hairpin
Image 2 – Turn 9 Marsa Hairpin
Image 3 – Left to Right, Ben Willshire, MD Driven International, Saif Al Noami, Chief Executive Officer, Yas Marina Circuit, Mark Hughes, MD, Mrk1 Consulting
YAS MARINA CIRCUIT MODIFICATIONS
ABU DHABI, UAE
Driven International, working alongside Mrk1 Consulting, were appointed as lead circuit designers for the modifications to Yas Marina Circuit ahead of the 2021 Formula 1 Abu Dhabi Grand Prix.
CONTACT US
WE WILL BE IN TOUCH
Driven by passion our personable team offers a combination of creative design, engineering and architecture.
Contact us to discuss how we can help with your project.

CONTACT
Driven International Ltd.
Landmark House, Station Road
Hook, RG27 9HA, UK
PHONE
UK: 0044 1256 767766
USA: 001 706 870 3743

CONTACT
Driven International Ltd.
Landmark House,
Station Road
Hook, RG27 9HA
United Kingdom
PHONE
UK: 0044 1256 767766
USA: 001 706 870 3743