Over the last 70 years, motorsport architecture has undergone a transformation. In the early years of racing, pit buildings catered primarily for competitors and race officials. As the demand for corporate hospitality and a better spectator experience grew, so did its influence on the track side buildings. As motorsport architects, we at Driven are witnessing the next stage of this evolution. Race circuit architecture needs to deliver a venue which can function well 365 days a year, and not just on race days.
Looking into three very different real-life examples, we consider how motorsports architecture and hospitality buildings for racing venues are evolving.
Goodwood Motor Circuit, UK
Traditionally a pit building provided shelter for competitors and a good vantage point for race officials. Goodwood Motor Circuit still has some prime examples of this historic approach to motorsport architecture, with many buildings repurposed from its days as an airfield. The pit building is especially evocative of an era of motorsport, with open garage bays, flat rooftop spectator viewing and a race control tower in art deco style. It's only in later years that these older buildings have been adapted for a better spectator experience and corporate hospitality.  
While this retrofitting has delivered hospitality spaces and a setting that perfectly captures the ambience of Goodwood, working with existing buildings can be limiting. In Goodwood's case the heritage of the architecture is part of its charm, and the complications of working around an existing building is a small price to pay to maintain what is a major attraction of the venue.
GOODWOOD CIRCUIT IMPROVEMENTS
Kyalami Grand Prix Circuit, South Africa
This grade 2 circuit just outside of Johannesburg has undergone a huge transformation in recent years, with a complete resurfacing of the track, circuit layout changes and safety upgrades, and notably a refurbished and essentially brand new pit building and conference venue.
At the 2019 FIA Conference in South Africa, Driven were fortunate enough to meet Wayne Riddell, Sporting Services Manager at Kyalami, and hear about the innovative measures they have put in to the pit building to ensure the venue continues to be a success.
The key thinking around this pit building is that it not only delivers solid motorsports facilities, it also functions as a world class conference venue. Crucially, the conference venue is not a secondary consideration – it is key in the financial success of the circuit, providing more than half of its annual revenue. This means that design decisions have been made to make use of every room as a hospitality or event space. Not only does this include the large press areas but also race control rooms (which have all the power and network cabling hidden underfloor allowing them to be completely clear spaces) and pit garages (which are designed to be clean, light and inviting). Teams of cleaners and decorators work weekly to ensure that every room is ready for a new event, whether that event is motorsport related or not. Making sure that the conference venue is busy all year round is a huge part of Kyalami's business model, and its architecture achieves this functionality with a style that really impressed us.
Ogun State Motorsports, Nigeria
Driven's project with EMC3 in Nigeria was a great opportunity to push the boundaries of what a pit building needs to be. The on-track facilities include a karting, handling circuit and tarmac lake to operate a driving school – there is no wheel to wheel racing. There is also huge potential to provide state of the art conference and event facilities in the area. We agreed that this didn't need to be a conventional pit building with garages and race control as this was not a racing circuit. The spectator experience and flexibility of the venue should be the main focus.
Our approach was to identify which rooms necessary for the running of the facility could also double up as conference and event spaces. Any areas with prime views over the track have been given priority as event spaces, and sliding partitions ensure these can be subdivided. Crucially, all rooms are separately accessible so that each hospitality suite can function independently from the others.
Our architectural design and master planning strategy combines functions together across the site also: overnight fleet car parking can also become exhibition space; conference breakout space is also a spectator viewing gallery; and additional parking for race days is close to the conference venue and can become an outdoor event area.
The Future of Motorsports Architecture
We are seeing a definite shift away from the large dirty garages and grandstands of the past in favour of cleaner multi-use event spaces that offer premium hospitality and an improved spectator experience. In most cases this is born of a need to make racing venues work harder at a financial level. For this to be a success however, the facilities need to be to a high standard – the racetrack setting is a unique selling point, but not a draw in its own right.
The good news is that motorsports venues are in a perfect position to offer up-to-date conference and hospitality facilities. Modern circuits have a lot of real estate, large car parks and lots of weekday downtime – all favourable aspects for a great conference venue. We believe designing pit buildings that are as tailored to a wider market as they are to the action on the track will be a vital step in continuing the success and legacy of motorsport.
Brands Hatch has undergone a major resurfacing programme, in the most significant relaying of asphalt at the venue in 12 years.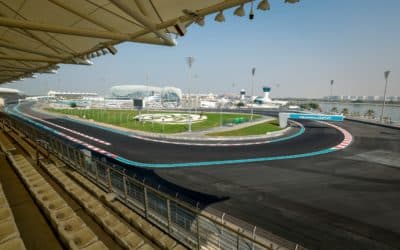 Mrk1 Consulting, together with its partners at Driven International are thrilled that the track they redesigned together will be hosting the deciding round of the 2021 Formula One™ World Championship here in Abu Dhabi this weekend.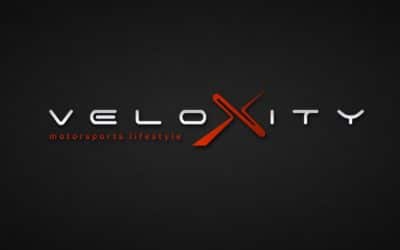 Driven International have enjoyed the opportunity to collaborate with Tilke GmBH on the development of the Veloxity masterplan.
CONTACT US
WE WILL BE IN TOUCH
Get in touch to discuss how Driven International can help your project.
ADDRESS
Driven International Ltd
Landmark House,
Station Road
Hook, Hampshire
RG27 9HA, UK
PHONE
UK: +44 (0) 1256 767766
USA: +1 (0) 706 870 3743
Driven International Ltd
Landmark House,
Station Road
Hook, Hampshire
RG27 9HA, UK
UK: +44 (0) 1256 767766
USA: +1 (0) 706 870 3743