Bicester Heritage to Become 'Automotive Resort'
12.03.2019
Existing site forms part of 444-acre development, aimed at creating a brand new automotive resort destination for the UK
If it seems like it wasn't that long ago that we brought you news of Bicester Heritage's planned expansion, it wasn't. Back in December we reported on the site's intention to create new showroom, workshop, office and apprenticeship facilities in 70,000 square feet of new buildings adjacent to the existing WW2-era hangers. Things seem to be escalating rather quickly in Oxfordshire, though, with a full materplan dubbed 'Bicester Motion' having now been unveiled.
Under the proposals, Bicester will become an "automotive resort", a destination not just for classic car enthusiasts but a "showcase for motoring past, present and future, with a focus on innovation, community and experience."To that end the 444-acre site will gain a Brand Experience Centre, providing on- and off-road driver training as well as autonomous vehicle demonstrations; a Future Automotive Speed Technologies (F.A.S.T) hub, containing "cutting-edge businesses"; a private car storage and entertainment space dubbed The Motor Vaults; an events and conferencing destination in the form of Bicester EXPO and Bicester Reserve, a health and wellbeing zone complete with country park and lodges. That's all on top of the existing historic motoring facilities and already-announced New Technical Site. Crikey.
The scale of the plans is matched seemingly only by the size of Bicester's ambition. Once complete, the resort is aiming to become one of the country's top 20 tourist and leisure destinations. With Bicester Heritage currently occupying just five per cent of the overall site, there's certainly plenty of room, and apparently plenty of investment, to expand the scope of its operations. Fans of aviation shouldn't worry, though, as the proposals include the continued running of the location's historic airfield.
Explaining the thinking behind the expansion, Dan Geoghegan, Chief Executive of Bicester Motion, said: "The automotive industry is in a fascinating state of flux owing to changing customer habits and requirements, alongside the technology shift in drivetrains and autonomy. Bicester Motion will enable both new and existing manufacturers to interact more effectively with their clientele. It will help build those relationships in a revolutionary way by providing an immersive environment that offers a lifestyle experience beyond just cars on tracks or visiting a showroom. The automotive world is changing, and we plan to offer a first-of-its-kind resort that will have multi-generational appeal."
Driven are leading the masterplan, architecture and track design for a driver education and motorsport development in Nigeria.
Driven are working alongside a local development firm to deliver a 212 acre Automotive Innovation Park in Ontario.
Driven are proud to be shaping an exciting new motorsports club in the heart of the San Francisco Bay area.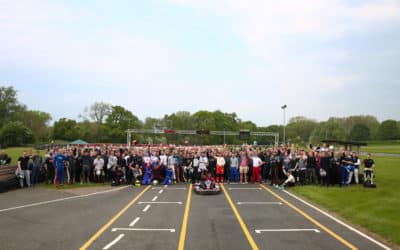 Driven were thrilled to take part for the second time in Karun Chandhok's annual karting carnival, which raises money for his family run charity, The Vishnu Devananda Charitable Trust in India.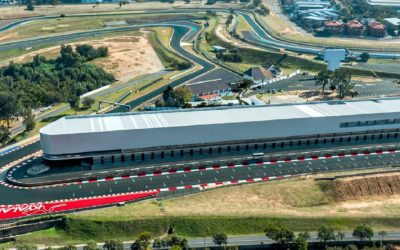 Race circuit architecture needs to deliver a venue which can function well 365 days a year, and not just on race days. As motorsport architects, we at Driven are witnessing the next stage of pit building evolution
The FIA Conference 2019 was held in South Africa from 29 April to 3 May, at the kind invitation of the Automobile Association of South Africa (AASA) and with the support of Motorsport South Africa (MSA).
CONTACT US
WE WILL BE IN TOUCH
Driven by passion our personable team offers a combination of creative design, engineering and architecture.
Contact us to discuss how we can help with your project.

CONTACT
Driven International Ltd.
Landmark House,
Station Road
Hook, RG27 9HA
United Kingdom
PHONE
UK: (0044) 1256 767766
US: (001) 561 262 9623

CONTACT
Driven International Ltd.
Landmark House, Station Road
Hook, RG27 9HA, UK
PHONE
UK: (0044) 1256 767766
US: (001) 561 262 9623