Brands Hatch undergoes major resurfacing works
22.04.2022
Brands Hatch has undergone a major resurfacing programme this week, in the most significant relaying of asphalt at the venue in 12 years.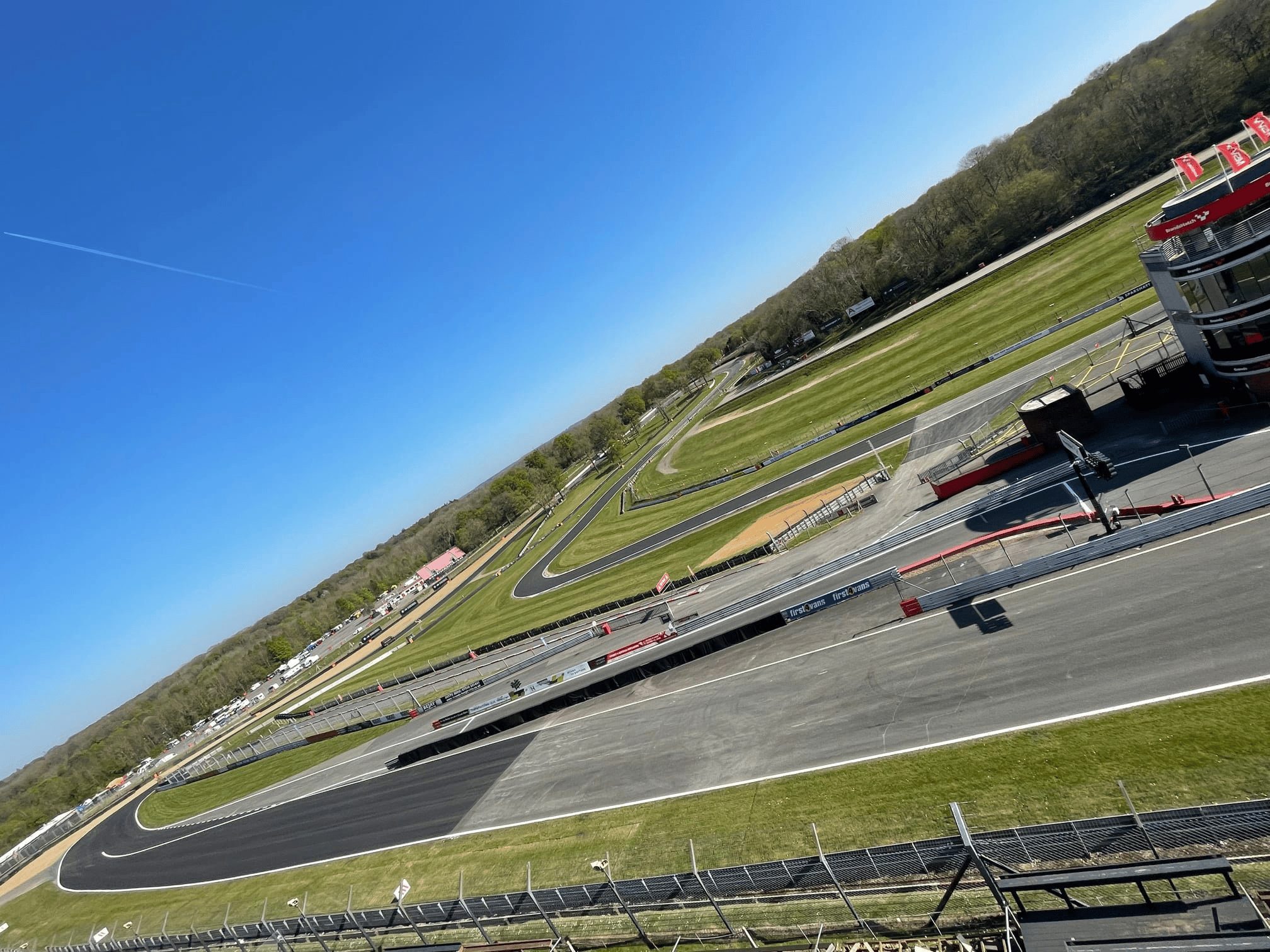 ​The track surface has been re-laid at several points of the lap and will be ready to be used for circuit action for the remainder of a busy season across the summer months, starting from this weekend's NG Road Racing Bike Championships.
One of the most extensive works has been a major renewal of the surface at Paddock Hill Bend. This spans from before of the braking area for the corner entry on the Brabham Straight, through to where the exit kerb ends on Hailwood Hill, just prior to the pedestrian bridge across the track.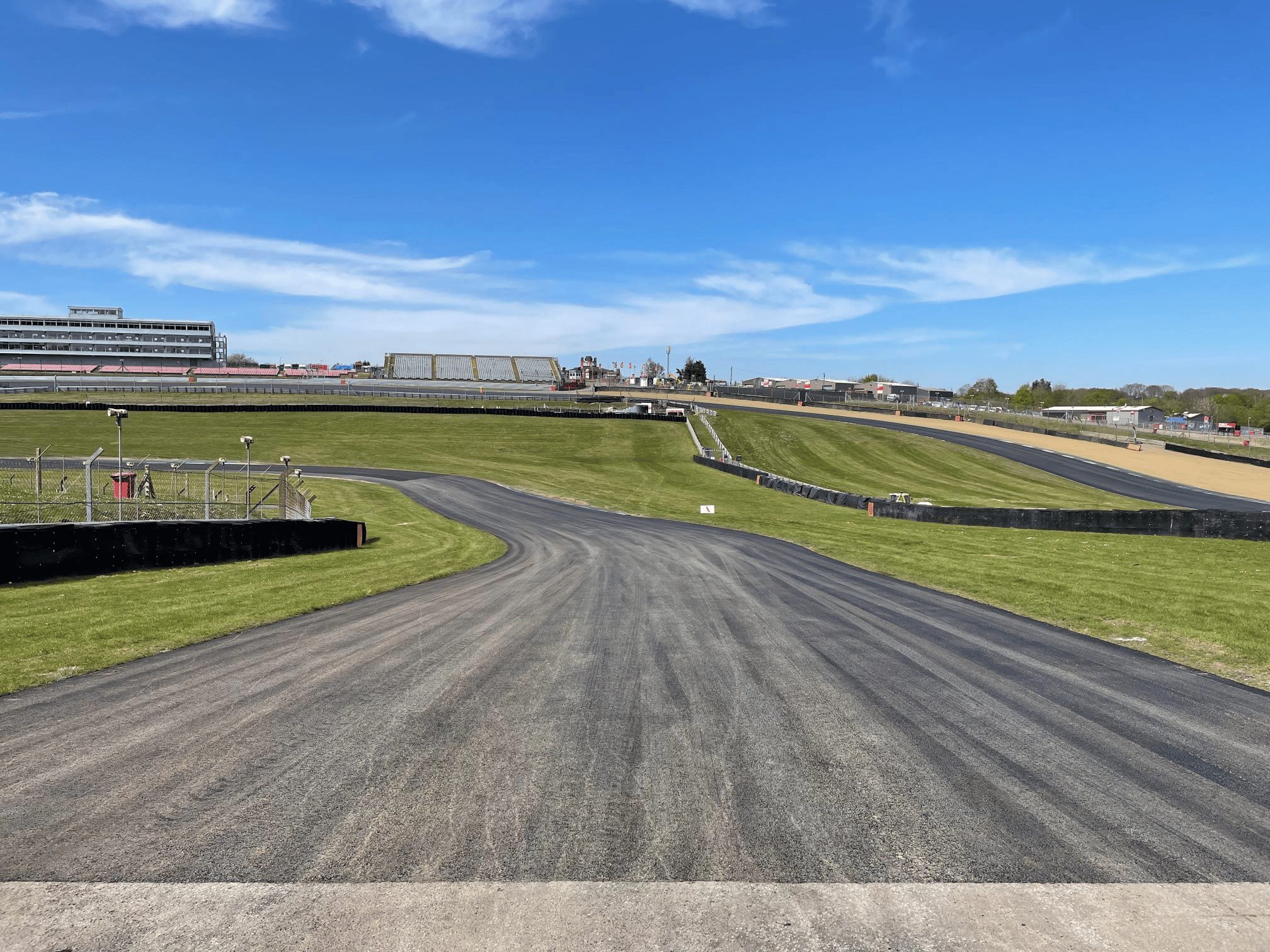 Another key area of focus has been surrounding Graham Hill Bend, where newly laid asphalt has been deposited from the corner's entry to exit. This runs from the middle of the downhill section from Druids to just before the inner paddock access gate on the Cooper Straight.
It's not just the Indy circuit that has benefitted from new asphalt though, with resurfacing from the exit of Westfield, down Dingle Dell and all the way up to the entry of Sheene Curve. There have also been repairs to sections of the track surface on the run down to Clearways where the extended Grand Prix circuit re-joins the Kent venue's shorter layout.
These latest developments, which have been planned for six months, follow several venue improvements made during the winter, most notably to the circuit's trackside safety infrastructure, including barriers and tyre walls. The resurfacing work was carried out in conjunction with Thomas Bow City Asphalt, Driven International and R3 Ltd.
Brands Hatch Circuit Manager Mike Lally said: "We want to ensure that Brands Hatch continues to offer all participants a first-class on-circuit experience, and that this major resurfacing work underlines that commitment. Indeed, this has been one of the most significant venue improvements we've made in the past decade. This, following another extensive winter improvement programme, ensures that the circuit is in the best possible shape ahead of a very busy summer headline event schedule, starting from next weekend's GT World Challenge event."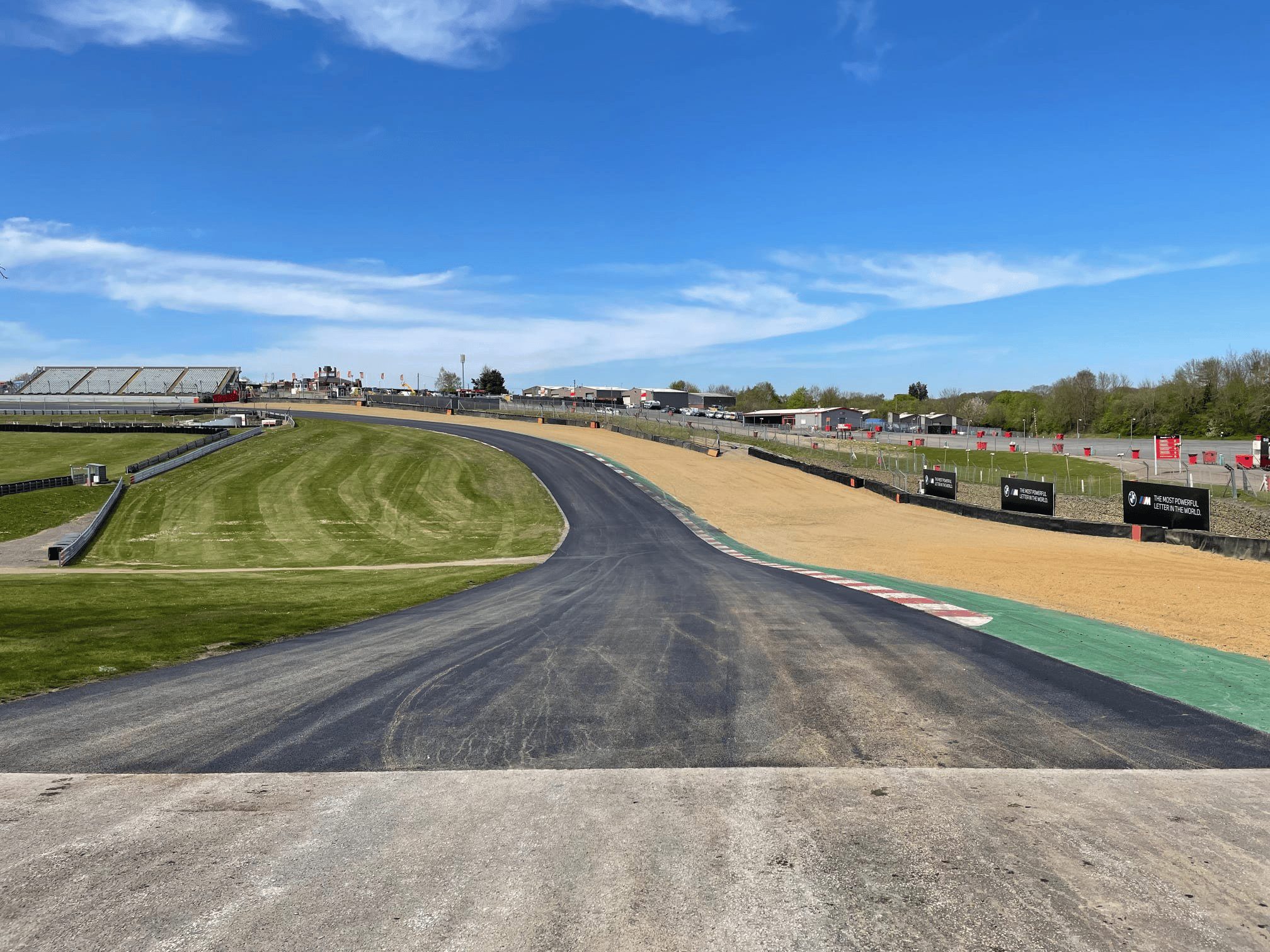 CONTACT US
WE WILL BE IN TOUCH
Get in touch to discuss how Driven International can help your project.
ADDRESS
Driven International Ltd
Landmark House,
Station Road
Hook, Hampshire
RG27 9HA, UK
PHONE
UK: +44 (0) 1256 767766
USA: +1 (0) 706 870 3743
Driven International Ltd
Landmark House,
Station Road
Hook, Hampshire
RG27 9HA, UK
UK: +44 (0) 1256 767766
USA: +1 (0) 706 870 3743