International Business of the Year 2018 Award
27.11.2018
Driven International were delighted to win the Inspire INTERNATIONAL BUSINESS OF THE YEAR Award 2018 for the second year running at the INSPIRE Awards ceremony, hosted at a black tie reception on 22nd November 2018.
Driven are the first company to have won this award two years in a row, demonstrating our true commitment and growth in international markets.
The Driven International design team were on hand to collect the award and celebrate their achievement together. After receiving the Inspire International Business of the Year Award 2018, Managing Director, Ben Willshire commented "We are pleasantly surprised to win this award for a second time. We are proud to operate our international design business from Hook in North Hampshire and be recognised for our international business achievements by INSPIRE with this award. Thank you to everyone involved for their support."
Karun and the team at Driven International have been working together to design race tracks around the world and have used the current lockdown period as an opportunity to create a more efficient method of working remotely.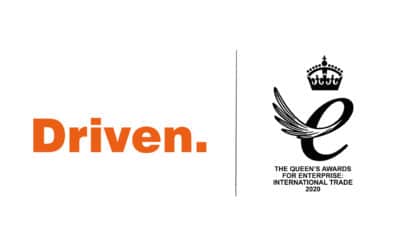 Driven International are delighted to have received royal recognition for designing world class facilities in the UK and abroad. We have been awarded the prestigious Queen's Award for Enterprise for our international growth over the past three years, named in the International Trade category.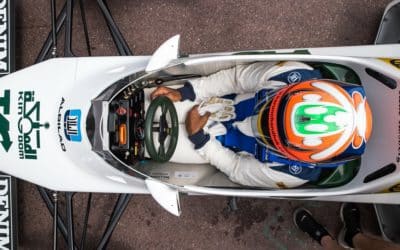 Karun Chandhok is continuing to work with the Driven team as our Race Driver Consultant on selected projects.
CONTACT US
WE WILL BE IN TOUCH
Driven by passion our personable team offers a combination of creative design, engineering and architecture.
Contact us to discuss how we can help with your project.

CONTACT
Driven International Ltd.
Landmark House, Station Road
Hook, RG27 9HA, UK
PHONE
UK: 0044 1256 767766
USA: 001 706 870 3743

CONTACT
Driven International Ltd.
Landmark House,
Station Road
Hook, RG27 9HA
United Kingdom
PHONE
UK: 0044 1256 767766
USA: 001 706 870 3743