Bicester Motion
BICESTER, UNITED KINGDOM
CLIENT  |  Bicester Motion
SECTOR  |  Automotive
EXPERTISE  |   Masterplanning  |  Track design consulting
Driven are delighted to be working alongside the Bicester Motion team as advisors on the development of their driving experience venues.
BICESTER MOTION
BICESTER, UNITED KINGDOM
Bicester will become an 'automotive resort', a destination not just for classic car enthusiasts but a 'showcase for motoring past, present and future, with a focus on innovation, community and experience'. That comes on top of the existing historic motoring facilities and already announced New Technical Site.
"The automotive industry is in a fascinating state of flux owing to changing customer habits and requirements. Bicester Motion will enable both new and existing manufacturers to interact more effectively with their clientele. It will help build those relationships in a revolutionary way by providing an immersive environment that offers a lifestyle experience beyond just cars on tracks or visiting a showroom. The automotive world is changing, and we plan to offer a resort that will have multi-generational appeal."
DAN GEOGHEGAN / Chief Executive – Bicester Motion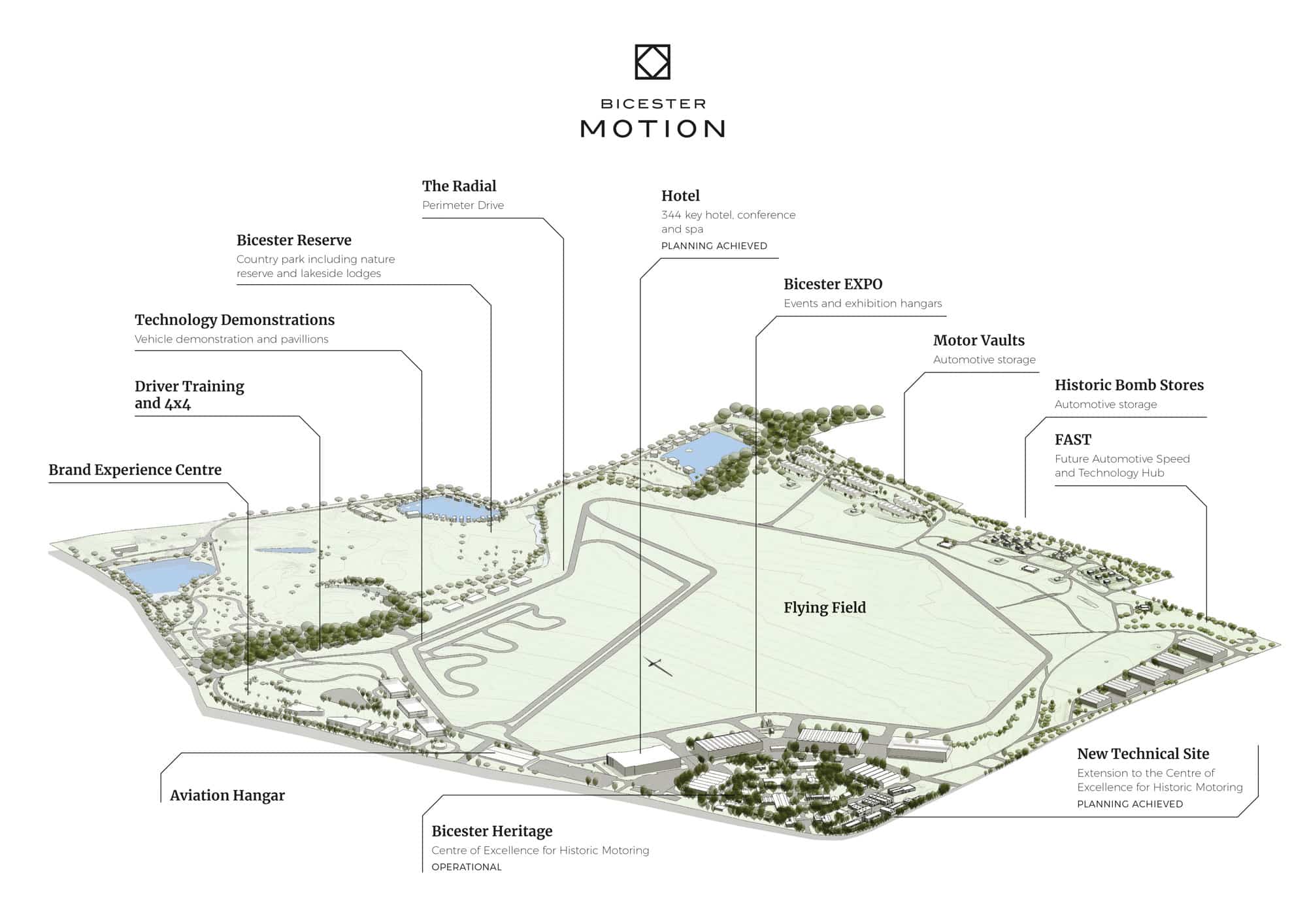 SANTA POD RACEWAY
BEDFORD, UNITED KINGDOM
Driven have designed a new hospitality experience and site development plan for the famous Santa Pod Raceway, the home of British drag racing.
CONTACT US
WE WILL BE IN TOUCH
Driven by passion our personable team offers a combination of creative design, engineering and architecture.
Contact us to discuss how we can help with your project.

CONTACT
Driven International Ltd.
Landmark House, Station Road
Hook, RG27 9HA, UK
PHONE
UK: 0044 1256 767766
USA: 001 706 870 3743

CONTACT
Driven International Ltd.
Landmark House,
Station Road
Hook, RG27 9HA
United Kingdom
PHONE
UK: 0044 1256 767766
USA: 001 706 870 3743